Bassist Kyle Christner — who claims he collaborated on and recorded numerous songs with Linkin Park in '99 — filed a lawsuit Wednesday against the group, seeking credit and unpaid royalties.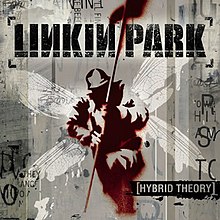 Christner said he never received "a penny" for his work and asked a federal judge in Los Angeles to sort out ownership and authorship of more than 20 disputed songs – including demo recordings that were later released and the "Hybrid Theory" EP.  
According to the lawsuit, "It would be unjust for defendants to retain such benefit without paying plaintiff his fair share."
The action asserts Linkin Park members "abruptly" informed Christner he was dropped from the band in October '99. He says he never got an explanation for the decision.

Linkin Park members Mike Shinoda, Rob Bourdon, Brad Delson, and Joseph Hahn are listed as defendants along with Warner Records.