5-2 Dee Snider's planned performance during the San Francisco Gay Pride Parade in late June is canceled by San Francisco Pride after the Twisted Sister frontman tweets his support for KISS frontman Paul Stanley's controversial (4/30) statement criticizing gender-affirming healthcare for children. "We were heartbroken and angry," writes San Francisco Pride in a statement.

5-3 Ghost takes the "Best Hard Rock/Metal" category for their "Impera" album at the Grammis awards (the Swedish Grammy equivalent).
5-3 The Rock and Roll Hall of Fame announces that Rage Against The Machine will be inducted into the Hall later in the year.
5-4 Florida native Tom Petty is recognized by the University Of Florida with an honorary Doctor Of Music degree. Bruce Petty, Tom's brother, accepts the posthumous doctorate on his behalf at the university's spring commencement ceremony.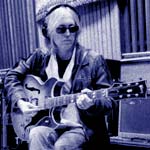 5-4 The Minnesota Senate votes 55-5 to rename the portion of State Highway 5 that runs past Prince's Paisley Park museum and studios "Prince Rogers Nelson Memorial Highway."
5-5 Ted Nugent's "Adios Mofo '23" farewell tour receives an early kiss-off when his concert in Birmingham, AL is canceled due to a backlash surrounding his 'radical' political and social views (transphobic comments). Nugent says those who protested the show are "liars & haters drunk on stupid incapable to debate me."
5-5 Twisted Sister frontman Dee Snider, after getting dropped as Grand Marshall for the upcoming San Francisco Gay Pride Parade for voicing support for a statement on children and gender transition (and the parents who are "normalizing and even encouraging participation"), made by KISS vocalist/guitarist Paul Stanley, says he still endorses Stanley's position but adds he shouldn't be labeled "transphobic." Snider insists he remains an ally of the LGBTQ community and argues those with moderate views should not be labeled as transphobes.
5-5 Fear Factory plays its first headlining concert with singer Milo Silvestro and touring drummer Pete Webber at the Whisky A Go Go in West Hollywood. Silvestro replaces the band's original singer Burton C. Bell.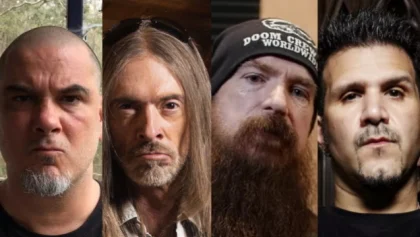 5-6 The reformed Pantera plays its first U.S. concert in 22 years (since '01 in the Tacoma Dome) at the Thunder Beach Motorcycle Rally in Panama City, FL. In addition to vocalist Philip Anselmo and bassist Rex Brown, guitarist Zakk Wylde (Black Label Society) and drummer Charlie Benante (Anthrax) replace deceased brothers, guitarist 'Dimebag' Darrell Abbott and drummer Vinnie Paul Abbott.
5-7 "Rock For Ronnie Concert In The Park" at Los Encinos Historic Park in Encino, CA raises $50,000 for the Ronnie James Dio Stand Up And Shout Cancer Fund. It's the cancer charity's first post-COVID-19 gathering back in the park.
5-8 Disturbed's David Draiman dumps Tinder, the dating app, less than a week after he announced he was using the service to find "the right woman" following his divorce. He deletes his account on Tinder, calling it "an absolute shitshow" where "scammers, grifters, fakes and phonies abound."
5-8 Sum 41 (pictured above) announce they will disband following a scheduled worldwide headlining tour and the release of their eighth album "Heaven :x: Hell."
5-9 California judge Teresa A. Beaudet dismisses a large portion of Marilyn Manson's current defamation lawsuit against Evan Rachel Wood in a tentative order made final. Manson (Brian Warner) initially filed the suit against Wood and Ashley "Illma" Gore in '22 stating the pair publicly cast Manson as a rapist and abuser — which derailed his career. He is allowed to move forward with other parts of his suit.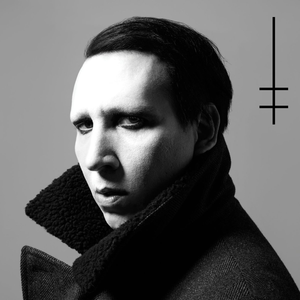 5-9 Imagine Dragons lead singer Dan Reynolds and guitarist Wayne Sermon perform for striking writers outside Netflix headquarters in L.A. "Writers deserve to be better compensated for creating and driving so much of the entertainment coming out of Hollywood," says Reynolds.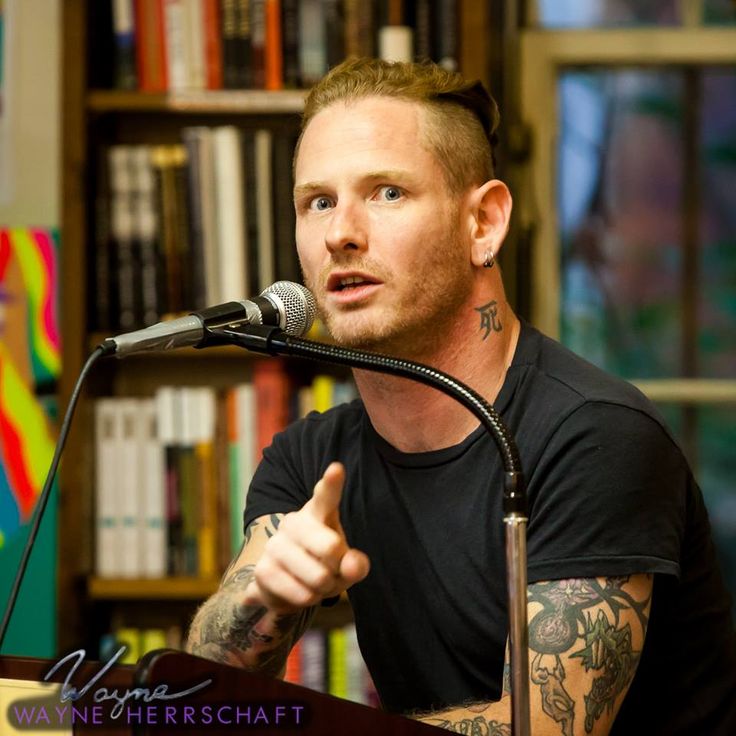 5-9 Slipknot's frontman Corey Taylor announces a partnership between The Taylor Foundation and the Puppy Jake Foundation during a stop at Puppy Jake's training center in Urbandale, IA. Puppy Jake's provides service dogs free of charge to veterans who struggle with physical or emotional scars from war.
5-10 The Agonist calls it quits after two decades together. "Much deliberation and care has been put into making this decision, and unfortunately, given the circumstances, this is the conclusion that makes the most sense for the band and us as individuals," writes the Canadian Metal band in a statement.
5-11 A lawsuit over the cover of Megadeth's album "The Sick, The Dying… And The Dead," is settled. Illustrator Brent Elliott White claims he wasn't paid for hundreds of hours of work on the project. The parties reach an "agreement in principle for the resolution of the action."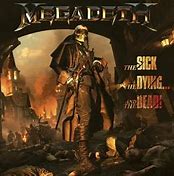 5-11 Former Suicidal Tendencies/Marilyn Manson drummer Brandon Pertzborn makes his live debut with The Offspring at Zielbau Arena in Winterthur, Switzerland.
5-12 Avenged Sevenfold plays its first concert in five years at AREA 15 in Las Vegas, NV. They spent four of the last five years working on their eighth studio effort, "Life Is But A Dream…"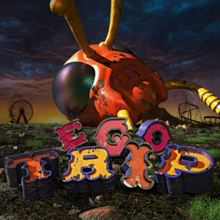 5-13 "Cut The Line" is #1 on the Billboard Mainstream Rock Chart. The song is from Papa Roach's eleventh studio album, "Ego Trip."
5/13 Welsh Labour Party Councillor Dave Jones draws criticism after using Rainbow's "Kill The King" in a social media post, just days after the coronation of King Charles III in the U.K. Jones claims that he did not have any sinister intent. Late Rainbow singer Ronnie James Dio once said the song was about a game of chess.
5-13 Coal Chamber performs for the first show in nearly eight years at the Sick New World festival in Las Vegas, NV. During the pandemic frontman Dez Fafara, who was at death's door, told his former Coal Chamber bandmates that if he survived (which he did) he wanted to play at least one more show with them (which leads to a tour).
5-16 Def Leppard celebrates the release of the hardback edition of "Definitely: The Official Story Of Def Leppard" (part memoir, part scrapbook) at London's Royal Festival Hall.
5-18 KISS cancels the opening night of the European leg of their "End Of The Road" farewell tour in Plymouth, England (scheduled for June 5th), due to travel and equipment complications. The tour is set to begin two days later in Birmingham.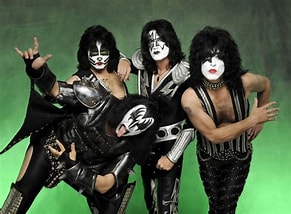 5-19 Peter Brown, the British poet and singer best known for co-writing Cream's "White Room" and "Sunshine Of Your Love," passes away at the age of 82.
5/19 Andy Rourke, bassist for The Smiths, dies from pancreatic cancer in New York at the age of 59.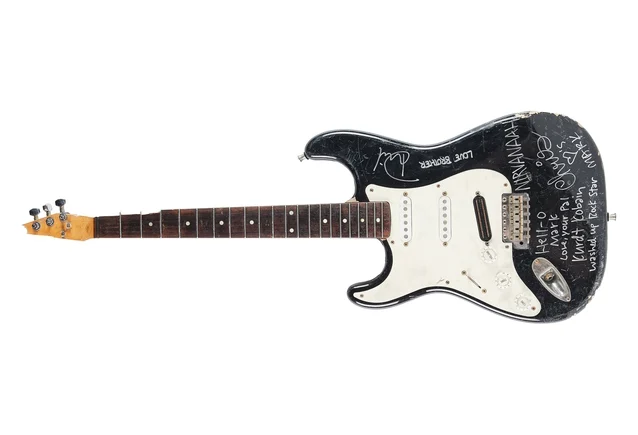 5-20 Kurt Cobain's black Fender Stratocaster electric guitar (pictured), smashed during Nirvana's "Nevermind" era goes for $595,000 at Julien's Auctions annual Music Icons in New York City. The reassembled but unplayable guitar was signed by all three band members.
5-20 Nearly four decades after inception (in '84), Helloween is inducted into the Metal Hall of Fame at Terminal 5 in New York.
5-21 Foo Fighters officially name Josh Freese as their new drummer (replacing the late Taylor Hawkins). Freese previously performed with Guns N' Roses, A Perfect Circle and Nine Inch Nails, among others.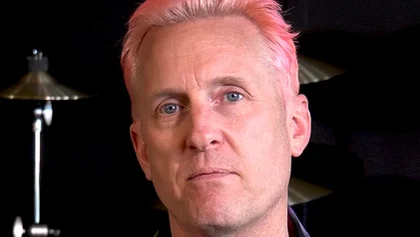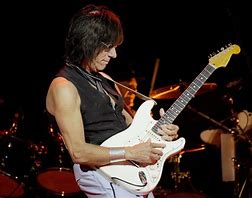 5-22 The first of two Jeff Beck (pictured left) tribute concerts takes place at London's Royal Albert Hall. Organized by Eric Clapton and Sandra Beck, the guitarist's widow, the event features Metallica's Kirk Hammett, ZZ Tops' Billy Gibbons and actor/guitarist Johnny Depp. A second show happens the following night.
5/22 Former Metal Church drummer Kirk Arrington dies at age 61. He had two stints with the band – '81 – '95 and '98 – '06 and performed on seven Metal Church studio albums.
5/24 The late Tom Petty's family announces they are taking legal action against a Boston-based auction house called RR Auction for allegedly selling stolen items (vests, jackets, posters and autographs).
5/24 Tina Turner (born Anna Mae Bullock) has died at age 83. Referred to as the "Queen Of Rock n' Roll," Tina rose to prominence as the lead singer of the Ike & Tina Revue before launching a successful solo career selling over 100-million records worldwide.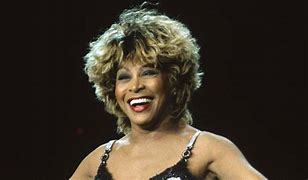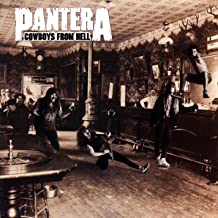 5/26 Pantera's major label debut, "Cowboys From Hell," released in '90, is certified double platinum by the Recording Industry Association of America (RIAA) for sales in excess of 2-million copies in the U. S. It has been called one of the most influential Metal albums of the 1990s. 
5/26 After a fan in the audience displays a sign that includes Confederate flag imagery during a Pantera concert in Sofia, Bulgaria, frontman Philip Anselmo publicly "disavows" the Confederate flag… a symbol the band has used in stage production and merchandise design.
5/27 Pink Floyd co-founder Roger Waters is investigated by Berlin police for incitement to hatred after wearing a Nazi-style uniform (a long, black coat with red armband) during a 5/17 concert in the German capital. "The clothing worn on stage could be used to glorify or justify Nazi rule, thereby disturbing the public peace," says police spokesman Martin Halweg. "The clothing resembles the clothing of an SS officer."
5/27  Blink-182 and Paramore headline the inaugural two-day Adjacent Music Festival in Atlantic City, N.J.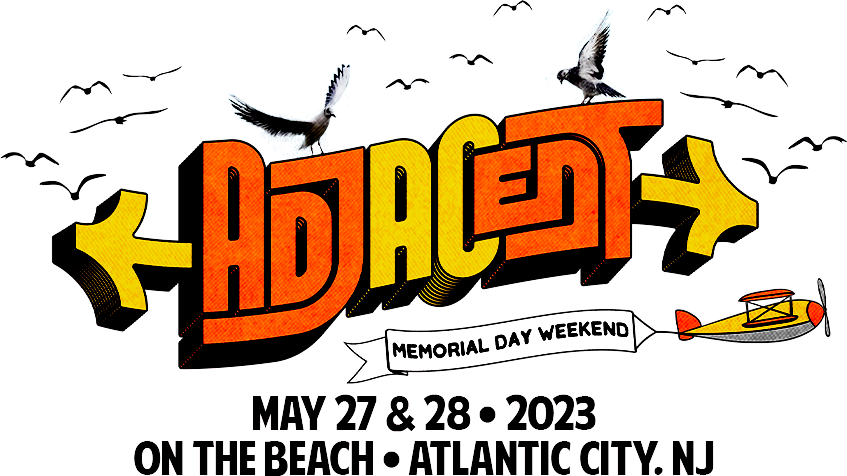 5-28 Royal Blood have a difficult time during their performance at BBC Radio One's Big Weekend in Dundee, Scotland. The duo apparently becomes perturbed after receiving a less than enthusiastic reaction from the crowd, leading frontman Mike Kerr to ask, "Who likes Rock music?" After receiving some cheers, he responds, "Nine people. Brilliant." Later, Kerr leaves the stage flipping off the audience. 
5/29 Fall Out Boy's Joe Trohman ends his hiatus from the band. Four months earlier, the guitarist announced he was taking a break for mental health reasons.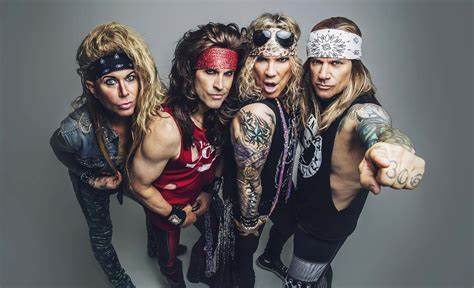 5/30 Steel Panther perform "Eyes Of A Panther" on the 18th season premiere of "America's Got Talent." The band receives a standing ovation before and after they play.  Six albums into their career, Steel Panther says they are in it to win the talent competition.