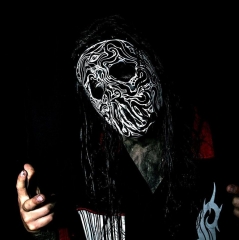 4/1 Slipknot drummer Jay Weinberg debuts a new mask. Weinberg worked with Japanese artist Solid Blackline to create a new mask specially for Knotfest Japan shows.
4/2 The CMT (Country Music Television) Music Awards pay tribute to Southern Rock legends Lynyrd Skynyrd and the band's late guitarist Gary Rossington with a multi-genre salute that includes Slash (Guns N' Roses), Billy Gibbons (ZZ Top), Paul Rodgers (Bad Company) and Chuck Leavell (Allman Brothers). Skynyrd influenced countless contemporary Country artists.
4/3 Metallica announces they will give $150,000, through their All Within My Hands foundation, to three separate organizations to provide assistance and relief to areas in Mississippi, Alabama and Georgia recovering from multiple tornadoes.
4/5 After performing Elvis Presley's "Jailhouse Rock," Twisted Sister frontman Dee Snider is eliminated during an episode of "The Masked Singer." Upon elimination, panelists try to figure out the identity of a singer who is in an elaborate costume. Nobody pegs Snider who is dressed as "Doll." Panelists guess he's Iggy Pop, Gene Simmons (KISS), David Lee Roth (Van Halen) or Austin Butler, who played Elvis in a biopic.
4/6 Evanescence receive a diamond plaque for their debut album "Fallen." The plaque commemorates sales and streams of 10-million units in the U.S.
Released in '03, "Fallen" held the singles "Bring Me To Life" and "My Immortal." Both songs reached the Top 10 in the U.S.

4/6 Mötley Crüe co-founder Mick Mars sues his ex-band claiming they kicked him out and ripped him off, financially. The guitarist, suffering from a debilitating arthritic disease called ankylosing spondylitis, stepped away from "The Stadium Tour" in '22 – replaced by John 5. "Unfortunately, Mick chose to file this lawsuit to badmouth the band," writes Mötley Crüe in a statement. The band adds that the charges are "unfortunate" and "completely off-base."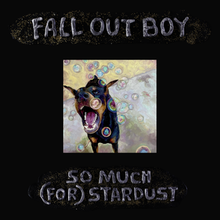 4/8 Fall Out Boy's "So Much (for) Stardust" tops Billboard's Rock Albums chart.
4/9 Avenged Sevenfold announce TicketPass, a blockchain-based verification and rewards system. The TicketPass system rewards "the people who have been participating in merchandise, listening habits, music consumption, live events and other metrics."
4/12 Led Zeppelin's 1971 song "Stairway To Heaven" (from the band's "Led Zeppelin IV" album) is among the National Recording Registry's 2023 inductees. The other Rock oriented inductees are "Déjà Vu" — Crosby, Stills, Nash and Young (1970), "Imagine" — John Lennon (1971) and "Synchronicity" — The Police (1983).
4/13 Former Iron Maiden vocalist Blaze Bayley undergoes triple bypass surgery following a recent heart attack.
4/14 Blink-182 (pictured above) perform live for the first time since the return of guitarist Tom DeLonge, who left in '15 but returned in late '22. The Coachella appearance is followed by an extensive tour.
4/15 Paramore's Haley Williams tells an audience during a show in Cardiff, Wales that Ticketmaster "need to get their shit together." Since the end of the pandemic, concert ticket prices have skyrocketed, gouging music fans.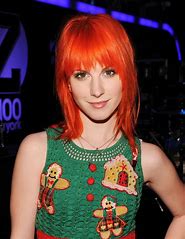 4/16 A statue of AC/DC's Brian Johnson is unveiled in Namur, Belgium to commemorate the first concert he ever played with the band on June 29th, 1980, at the city's Palais Des Expositions.
4/17 The surviving members of Soundgarden and vocalist Chris Cornell's widow, Vicky, end their long-running legal conflict and reach "an amicable out of court resolution." The agreement "will allow Soundgarden fans around the world to hear the final songs that the band and Chris were working on," according to a statement."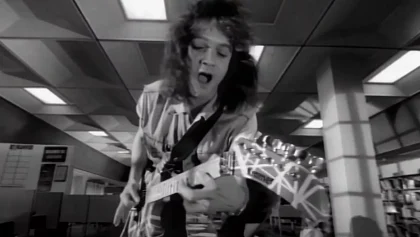 4/18 The guitar Eddie Van Halen used in the music video for Van Halen's "Hot For Teacher" sells for $3,932,00 during an auction at Sotheby's. It was his primary guitar in '83 – '84.
4/18 Suicidal Tendencies announce that they have parted ways with drummer Brandon Pertzborn and replaced him with Greyson Nekrutman. "The thing about life is, there comes a time when you have to make decisions — hard decisions," adds Pertzborn in a post.
4/19 Adam Gontier reunites with Three Days Grace onstage in Huntsville, AL to perform "Riot" and "Never Too Late" from their hit '06 album "One-X." He takes the stage during Three Days Grace's tour opening for Shinedown. Gontier left Three Days Grace in '13.
4/20 Billboard publishes a list of the Top 10 Tours of All-Time. U2's "360⁰ World Tour" ('09-'11) garnering $736-million lands at #3. Elton John and Ed Sheeran are #1 and #2, respectively.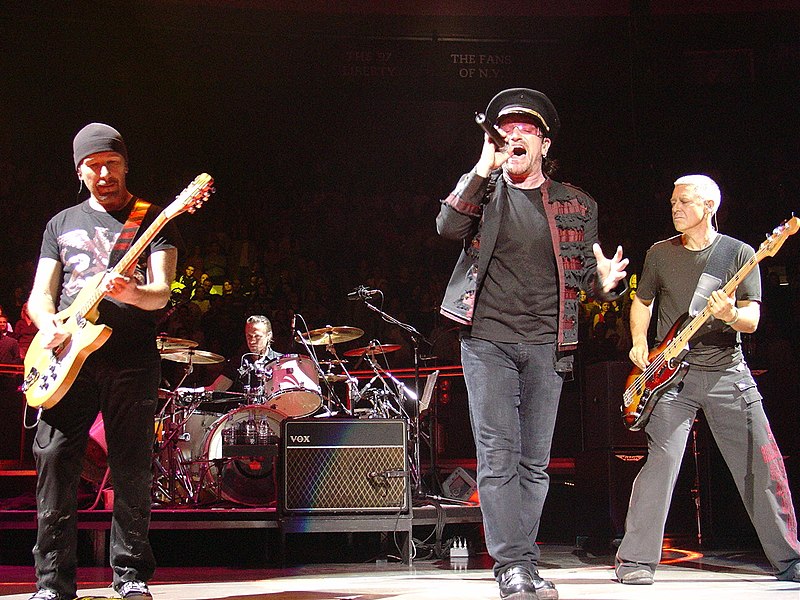 4/21 Metallica's "72 Seasons" is #1 on the U.K. Albums Chart. Metallica's eleventh studio album outsells the rest of the Top 5 combined to become the band's fourth album — and first since "Death Magnetic" in '08 – to top the U.K. chart.
4/21 Morbid Angel guitarist Trey Azagthoth collapses onstage, due to dehydration and a back injury, during the band's concert in Tampa, FL.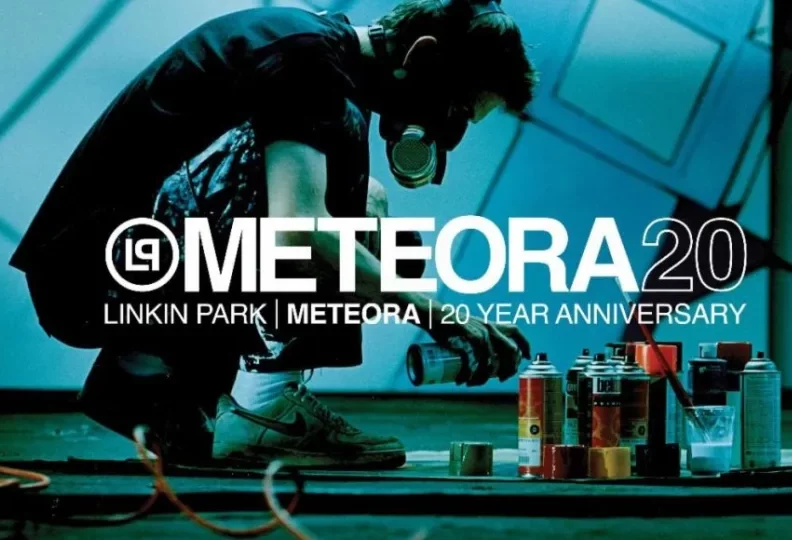 4/22 Linkin Park's "Meteora 20th Anniversary Edition" which celebrates the band's sophomore album, is #1 on Billboard's Top Rock Albums Chart. The re-packaged set contains original album tracks plus previously unreleased songs.
4/22 Neil Young makes his first onstage appearance since September '19 at the sixth annual "Light Up the Blues" autism concert at L.A.'s Greek Theatre. His performance is alongside Stephen Stills (CSNY, Buffalo Springfield).
4/22 Machine Gun Kelly's 33rd birthday is interrupted when a police helicopter issues a demand for everyone to leave the party after Kelly is seen wielding an active flamethrower.
4/25 Roger Waters, the former Pink Floyd frontman, wins a legal battle to perform a concert in Frankfurt, Germany after attempts by the city to ban the event amid accusations of Waters' antisemitism. An administrative court rules against local officials stating neither the city of Frankfurt, nor the German state of Hesse has the right to cancel the concert.
4/27 "Have You Got It Yet?", the story of Pink Floyd and its early frontman Syd Barrett, premieres in London.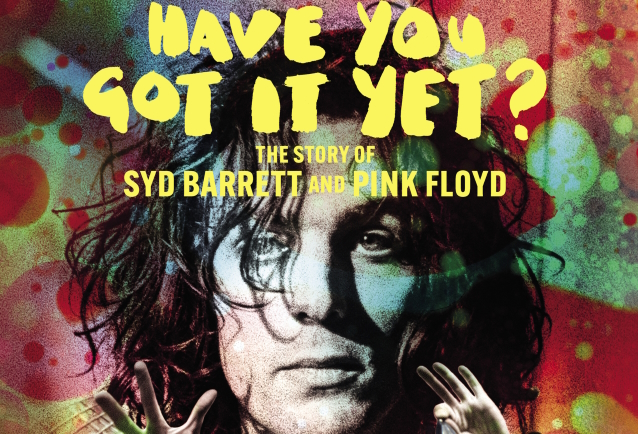 4/27 Flyleaf play its first concert with singer Lacey Sturm in 11 years at Schoepf's BBQ in Belton, TX. The band hadn't performed live since '15.
4/28 Former First Lady Michelle Obama sings backing vocals and plays tambourine alongside Bruce Springsteen during his performance of "Glory Days" in Barcelona, Spain. The Obamas are in Spain with director Steven Spielberg to see tourist sites and attend the concert.
4/28 Mötley Crüe plays a free concert at the end of Day Two of the NFL Draft in Kansas City, M0. During the band's 40-minute set the Kansas City Chiefs cheerleaders join the band for "Kickstart My Heart," which is often played a Chiefs' home games.
4/29  Neil Young is one of many who play during Country legend Willie Nelson's 90th birthday party at the Hollywood Bowl.  Backed by Promise of the Real, the band featuring Nelson's sons Lukas and Micah, as well as his Buffalo Springfield/CSNY bandmate Stephen Stills, Young performs "Long May You Run," Buffalo Springfield's "For What It's Worth," and "Are There Any More Real Cowboys?" featuring Nelson himself.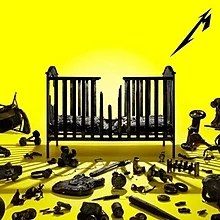 4/29 Metallica's "72 Seasons" debuts at #2 in the U.S. Selling 146,000 equivalent album units in its first week of release "72 Seasons' marks the band's 12th Top 10-charting album. It is second only to Country singer Morgan Wallen's "One Thing At A Time," which is in its seventh consecutive week at the top.