High school is a great place to start a Rock band. However, it's difficult to keep the thing going once everyone graduates. In '91, Incubus came together with school chums Brandon Boyd (vocals), Mike Einziger (guitars), Alex Katunich (bass) and Jose Pasillias (drums). Soon the group was playing the all-ages club circuit throughout their native SoCal.
Adding DJ Lyfe to the line-up Incubus released "Fungus Amongus" on an indie label. About a year later they signed with Immortal Records and issued the '97 EP "Enjoy Incubus."
The full-length album "S.C.I.E.N.C.E.," notable for the piling driving "New Skin," a perfect example of the group's high energy Funk/Metal, arrived in '98. Incubus hit the road showing up on the Family Values Tour.
'99 was a great year for Incubus. First, their album "Make Yourself" was released. Out of the box, sales were slow. But driven by the singles "Pardon Me" and "Drive" along with a slot on the 2000 Ozzfest Tour, the album proved to be a strong, consistent seller.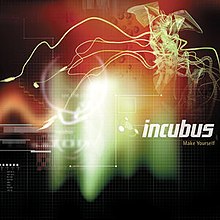 With success came the opportunity to re-release "Fungus Amongus."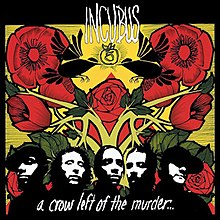 "01 saw the arrival of "Morning View" with "A Crow Left Of The Murder" (pictured) following two and a half years later.
The emotional "Light Grenades," the group's sixth studio album, arrived in '06. According to Einziger, Boyd put a lot of himself into the record. "He's always written a lot about relationships, but this record is very, very personal for him," said Einziger.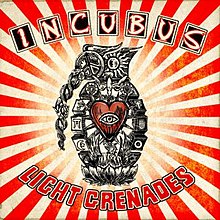 Boyd's '05 break-up with model Carolyn Murphy apparently took a toll. "Light Grenades," the band's first studio effort since "A Crow Left Of The Murder," featured the single "Anna Molly."
"It's a total mess," continued Einziger. "It sounds like 13 different bands playing 13 different songs. That's kind of how all our records sound."

"Light Grenades" debuted at #1 on the Billboard 200. It was the group's first chart topper despite only selling 165,000 copies (their lowest first week sales for an album since "Make Yourself").

When a band member departs there's usually some bad blood. In many cases, the ill-will lasts for years. Take DJ Chris Kilmore who was granted a second restraining order in '10 against Gavin Koppell (aka DJ Lyfe), who Kilmore replaced in '98.
Kilmore was granted an initial restraining order in '03 and that appeared to be at the root of a 12/28/09 incident where Koppell confronted Kilmore and his girlfriend allegedly threatening "you will get killed if you don't lift that [restraining] order, people get killed in the street for that."

After a lengthy hiatus, Incubus' began working on "If Not Now, When?" "Mildly hungover from our night on the town, we decided that it was high-time we wrote another record," said Boyd. "It had been five years since the release of 'Light Grenades' . . . and we were feeling a collective itch to chase that dragon once again."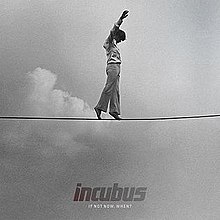 "If Not Now, When?" beat out "The Truth Is . . ." by Theory Of A Dead Man to debut at #1 on Billboard's Alternative and Rock albums charts.
"Over the years, we've become less and less aggressive as far as our music goes," said Einziger in an interview. "There's always moments of that aggression, but this album is pretty free of that. It's definitely not a hard Rock record. I think we're asking a lot of our fans."
"8," so named because it was the band's eighth album, arrived in '17.  Moving 52,000 units in its first week, the album debuted at #4 on the Billboard 200.