One day after former president Donald Trump was booked in Georgia's Fulton County jail (in Atlanta), Green Day delivers a limited-edition piece of merchandise (available for 72 hours) featuring the first mugshot of a former American president.
"The Ultimate Nimrod" t-shirt features Trump's booking photo taken after he was arrested on felony charges for allegedly participating in a conspiracy to overturn his '20 election loss in Georgia – a state that would have helped tip the scales in Trump's favor had he won it. Georgia was one of many Trump contested election results that were thrown out by state courts.
To Order the "Ultimate Nimrod 45 Shirt" while supplies last. The price is $35.00.
Proceeds go to Greater Good Music, to bring food to those affected by the Maui wildfires.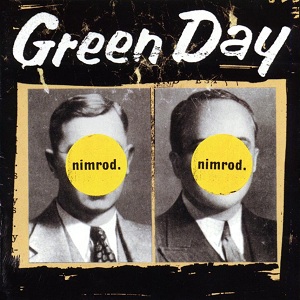 Here's the original "Nimrod" album cover.