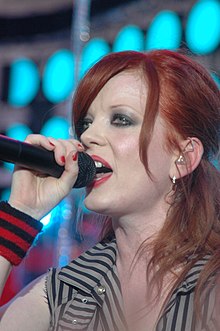 Often bands are missing a key element and go looking for it in another band. Drummer Butch Vig, multi-instrumentalist Duke Erikson and guitarist/bassist Steve Marker first saw the Scottish-born Angelfish singer Shirley Manson on MTV's "120 Minutes." They hooked up with her when Angelfish toured the States. Manson went through what was termed an "introductory recording session" or audition and joined the band.
Upon hearing the playback of one of Vig's loops and samples, a band member commented, "that sounds like garbage." Wouldn't you know, the name stuck.
In '95 Garbage released their self-titled debut album which sold four million copies worldwide. The song that hit first was "Stupid Girl." The album also included the haunting "Queer," and the thickly textured "Only Happy When It Rains." They also contributed "#1 Crush" to the Romeo & Juliet soundtrack.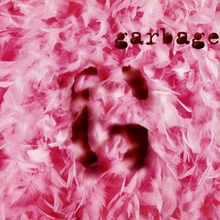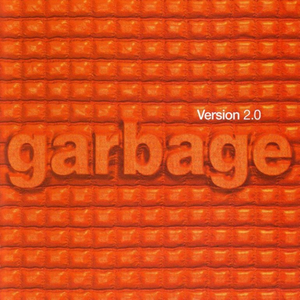 May, '98 saw the release of "Version 2.0." The set had singles "Push It" and "I Think I'm Paranoid." The band also earned various video awards.
"BeautifulGarbage" arrived in '01. After a four-year break Garbage returned with "Bleed Like Me."
Though "Why Don't You Love Me," the lead single from "Bleed Like Me," did little on the assorted charts the album landed in the Top 10. The group's supporting European tour was cut short because they had "somewhat overextended themselves." Once off the road, Garbage announced that they were going "on indefinite hiatus."
The career encapsulating (to date) "Absolute Garbage" was released in '07. An accompanying DVD contained fifteen Garbage videos and a documentary film titled "Thanks For Your, Uhhh Support."
During the downtime, Manson tried her hand at acting. Vig may have initially sought a lower profile but he turned up front and center. He produced Green Day's eighth studio album, "21st Century Breakdown," which sold over four-million copies worldwide and won a Grammy for Best Rock Album.
Though Garbage had performed at an '07 charity event and conducted some intermittent studio sessions, they didn't get serious about recording a full-length album until '10.
While in production Vig told a reporter he was interested in making an album that was "primal and stripped down." But many people who heard the album said it sounded like their debut – an impression both Manson and Vig addressed. 'It doesn't sound anything like the first record,' but there is an energy there that's, I think, reminiscent of the first record," said Manson. "Somehow we have a collective sound," added Vig.
With their label commitments completed, Garbage released "Not Your Kind Of People" on their own label. "We're looking at this as free agents," said Vig of the group's first full-length album in seven years.
It was another four years before Garbage had a follow-up. "Strange Little Birds," the group's sixth album, arrived in '16.
As the COVID-19 pandemic was winding down "No Gods No Masters," the band's seventh album, dropped. The set contained the single "The Men Who Rule The World." "(The song) was our way of trying to make sense of how f*cking nuts the world is and the astounding chaos we find ourselves in," explained Manson. "It's the record we felt that we had to make at this time."