Countless groups have covered Chuck Berry. Nearly all stayed relatively close to the source. One notable exception was Electric Light Orchestra's rendition of "Roll Over Beethoven."
Aside from the inescapable guitar riff, the song had definite "classical" overtones (figures, given the song's title) with a creative arrangement. What made it work was the violins and cello were played aggressively, with a Rock attack.
E.L.O.'s early principals were ex-Move member Roy Wood, guitarist Jeff Lynne and drummer Bev Bevan. But group stability was not an E.L.O. trait.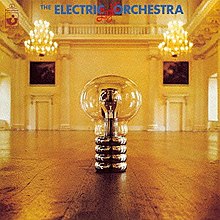 Originally, the group had a French horn player, Bill Hunt, but he soon left with Wood to form Wizard. A succession of violinists and cellists worked on the first two albums, "Electric Light Orchestra" (pictured) and "E.L.O. II," before the group settled into a fairly standard Rock line-up (with no strings attached). Soon Lynne assumed leadership, with he and Bevan being the only constants.
E.L.O. delivered the hits, "Evil Woman," "Living Thing" and "Don't Bring Me Down." All these songs had Art Rock flourishes but they didn't get in the way. E.L.O. also had a tendency toward airy/dreamy ballads like, "Strange Magic" and their first #1, "Can't Get It Out Of My Head."
In the late '70s, Lynne wrote and recorded several songs for the "Xanadu" soundtrack. Olivia Newton-John, who "starred" in the film, sang the title track with E.L.O. backing. It was a huge hit despite the fact the movie was dreadful and deservedly bombed.
E.L.O. delivered their last great track, "Hold On Tight" from the "Time" album, in '80." The group soon fragmented with Bevan joining Black Sabbath (that was a switch!). He returned for a weak E.L.O. comeback effort in the mid-80s. He even tried to launch, unsuccessfully, his own version of E.L.O., without Lynne. That led to a lawsuit and the group eventually became E.L.O. Part II. A bad move all the way around.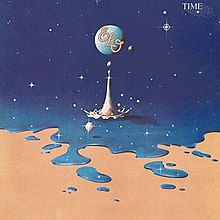 Meanwhile, Lynne busied himself as a producer working with Roy Orbison, Tom Petty, George Harrison and Bob Dylan. They all briefly became the Traveling Wilburys. Lynne produced albums by non-Wilburys, including Joe Cocker and Paul McCartney. He also assembled "The Beatles Anthology."