On the strength of a three-song demo Nine Inch Nails got signed by TVT Records.
"Industrial Nation," released in '88, was a powerful debut. However, the TVT label boss didn't think much of it and couldn't sell it.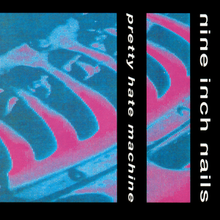 "Pretty Hate Machine" rolled out next with "Head Like A Hole." Frantic, dense, driving and lyrically dark, it was Nine Inch Nails most forceful and compelling effort.
But two years of non-stop touring could only push it to #75 on the Album Charts.
Then the inevitable happened in '92. TVT and Nine Inch Nails' mainman Trent Reznor had a falling out. Bottom line, Reznor was kept from recording for a while.
No matter, he and his manager formed Nothing Records which was distributed by Interscope. That took care of that. By the end of the year the EP "Broken" was out, a million seller.
Nine Inch Nails won a Best Metal Performance Grammy for "Wish" in '93. Amazingly, Reznor's career didn't immediately tank like most Grammy winners.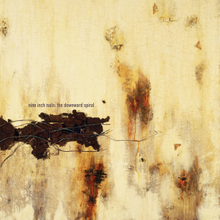 With "The Downward Spiral" and the "Natural Born Killers" soundtrack the following year, Reznor beat the curse. "The Downward Spiral" featured the guitar work of Adrian Belew and the track "March Of The Pigs."


"Further Down The Spiral" EP came in '95 and "The Fragile" in '98. In the meantime, Reznor produced "Antichrist Superstar" for the lovely and talented Marilyn Manson, who later opened for Nine Inch Nails.
A new N.I.N. line-up (vocalist/keyboardist Alessandro Cortini; guitarist Aaron North; A Perfect Circle/ex-Marilyn Manson bassist Jeordie White; and drummer Jerome Dillon) recorded "With Teeth" and embarked on a supporting tour.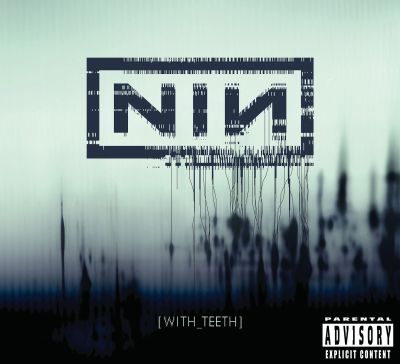 "With Teeth" represented a bit of a departure for N.I.N. The synth laden smash-thrash of the past had been displaced by more melody. Even so, the album claimed the top spot on the Billboard Album chart a week after its release.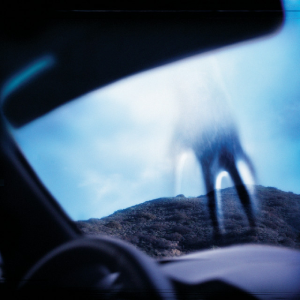 Two years later, Nine Inch Nails unleashed "Year Zero." Reznor claimed the Bush administration was the chief inspiration behind the album's bleak vision of the future. "As an American, I'm appalled by the behavior of our government and the direction that it has taken… and its arrogance," said Reznor. The set contained "My Violent Heart," "Meet Your Master" and "The Great Destroyer."
Following "Year Zero" Nine Inch Nails passed once on working with a record label for distribution, with the "Ghosts I – IV" initially available only on the N.I.N.'s web site.
Just weeks later, N.I.N. issued "The Slip" with blistering, angst riddled vocals. It too was only available on the group's site.
Looking for another creative outlet, Reznor had produced the soundtracks for Oliver Stone's "Natural Born Killers" and David Lynch's "Lost Highway." However, "The Social Network" was the first time Reznor was responsible (with longtime cohort Atticus Ross) for a film's complete score.
Reznor won the Best Score trophy for "The Social Network" at the '11 Golden Globes (Hollywood's Foreign Press Association) in Beverly Hills. Reznor described the win as "surreal". At the time of the award he was busy writing the score for another Fincher film, "The Girl With The Dragon Tattoo."