Godsmack, lifted from an Alice In Chains' song, is a great name for an Alt./Metal group.

As Strip Mind and Lillian Axe bit the dust in '95 vocalist Sully Erna and drummer Tommy Stewart launched Godsmack. Bassist Robbie Merrill, a covers band veteran, joined shortly thereafter. Also signing on was guitarist Tony Rambola.

Boston natives Godsmack recorded "All Wound Up" and released it locally. But the group was still playing hometown biker bars. Things were moving slowly. So slowly that Stewart left.

Thanks to local radio play (finally kicking in), Universal Records signed Godsmack. That bit of activity induced Stewart to return to the fold. Out was replacement drummer Joe D'Arco.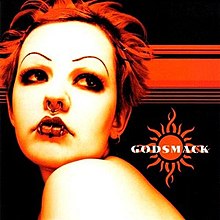 Universal took "All Wound Up" added new tracks and released it as "Godsmack." Propelled by the singles "Whatever," "Voodoo" and "Keep Away" "Godsmack" sold three million copies and won the group a place on the '99 Ozzfest Tour. They also appeared on the '00 version.

A second album, "Awake" (pictured at the top) hit in December '00, with the title track delivering the first and most lasting blow. With new drummer Shannon Larkin, third album, "Faceless," released in '03, continued the leather-lunged attack.


To demonstrate there was valid music at the root of their sound, Godsmack totally changed direction with '04 release, "The Other Side," which contained acoustic versions of their songs.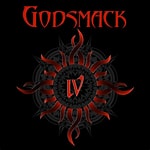 Plugging in once again, they released "IV" two years later. "It's a more bluesy record, for sure," said Larkin. "But I think it's got the toughness of Godsmack."

"We're not going away, we are just gonna take a break and . . . recharge our batteries," said Erna. "We will come back bigger and badder than ever."

True to Erna's word, Godsmack returned. "The Oracle," a Dave Frontman produced album, dropped in '10. The lead single, "Cryin' Like A Bitch!," was inspired by some unpleasantness experienced on the '08 Crue Fest Tour.
"It was more about just being fed up with prima donnas and certain Rock stars in this industry that still feel they can push people around and are still relevant even though it's been about 20 years since they've had their big moment," Erna told Rockpit.com.
"The Oracle" moved 117,000 copies in its first week of release to earn Godsmack their third #1 album on the Billboard 200 (03's "Faceless" and '06's "IV" were the first two). "Cryin' Like A Bitch!" also landed at #1 on the Mainstream Rock Songs chart.

By early '14, Godsmack was working on "1000hp." Released that summer, the album sold 58,000 copies in the U.S. in its first week of release to land at #3 on the Billboard 200.
Godsmack returned in '17 in a rather unexpected way. Their five-year-old cover of The Beatles' "Come Together" went to #1 on Billboard's Hard Rock Digital Song Sales chart. The song resurfaced when it was posted on SocietyofRock.com.
Back with original material, Godsmack rolled out "When Legends Rise," their first album in four years.
The group's seventh studio effort marked the band's move from Heavy Metal to Hard Rock. There was a desire to branch out and a dissatisfaction with getting lumped into the Heavy Metal genre.

Erna mentioned "reinvention" and a "new chapter" when talking about the album as opposed to what he termed as "vintage classic Godsmack."
"(I wanted to find) a way to introduce a newer, fresher, more mature sound, while still maintaining the power of Godsmack," Erna stated.
Producer Erik Ron was brought in to produce a couple tracks. The band was so pleased with the results Ron was slotted to work on the entire album. Erna served as co-producer, as he had on prior albums.
The first single, "Bulletproof," peaked at #4 on the Billboard's Mainstream Rock Songs chart on its way to platinum status.