Guitarist Aaron Fink and bassist Mark James (Klepaski) were members of Lifer, a fairly successful group – they had a recording contract with Universal Records. Fink had worked with singer-songwriter-rhythm guitarist Ben Burnley and had known him since high school. The experience must have made an impression.
Fink convinced James to jump ship and join him in a group with Burnley. Drummer Jeremy Hummel rounded out the line-up.

Playing in their native Philly burbs, an area known as Wilkes-Barre, Breaking Benjamin built a notable reputation.

DJ Freddie Fabbi at Alt. Rock station WBSX-FM played Breaking Benjamin's "Polyamorous." He also financed the group's self-titled '01 EP. As a result, Breaking Benjamin signed with Hollywood Records and recorded their full-length "Saturate" with producer/engineer Ulrich Wild.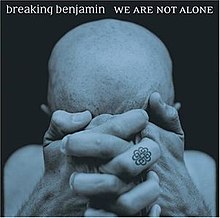 Two years later, that would be '04, Breaking Benjamin unfurled "We Are Not Alone" with contributions from none other than Billy Corgan. The album, which contained the lead single "So Cold," was soon platinum-certified (sales over one million).
Also, the '04 single "Blow Me Away," which was on the "Halo 2" video game soundtrack, was officially certified platinum by the Recording Industry Association of America (RIAA) seventeen years later.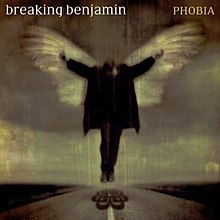 Third album, "Phobia," dropped in '06 with first week sales of 125,000 copies to reach #2 on the Billboard 200 chart. "The goal was to make a solid, mature and cohesive record, not just a few singles and filler," said James.
David Bendeth, who produced both "We Are Not Alone" and "Phobia," was at the controls for the group's fourth studio effort, '09's "Dear Agony," with the single "I Will Not Bow."

While the band was on a co-headlining tour with Three Days Grace and Flyleaf, "Give Me A Sign," a Top 10 hit on the Active Rock Radio chart, was released.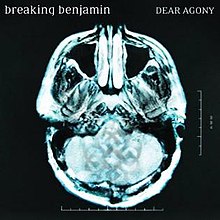 "Dear Agony," topped the Top Hard Rock Albums and Top Modern Rock/Alternative Albums charts.
The set peaked at #2 on the Top Rock Albums and Top Digital Albums charts, and #4 on the Billboard 200, selling 134,000 copies in its first week. Interestingly, it was the first set that Burnley wrote while completely sober.
During the supporting tour, Burnley became ill and was not able to continue. With the group on hiatus there were rumors they had disbanded, which were sharply denied. But a dispute over a 'best of' album sealed the band's immediate fate, with Burnley owning the name.

Hollywood Records released "Shallow Bay: The Best Of Breaking Benjamin" in '11 and it went to #1 on the Top Hard Rock Albums chart.

A new line-up was announced in '14. In addition to Burnley, there were guitarists Jasen Rauch (Red) and Keith Wallen (Adelitas Way), bassist Aaron Bruch, and drummer Shaun Foist (Picture Me Broken).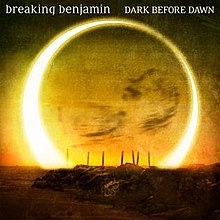 This edition's initial effort was '15's "Dark Before Dawn," which went straight to #1 in the U.S., selling 144,000 copies in its first week.

The album produced three #1 Rock radio tracks; "Failure," "Angels Fall" and "Never Again."
"Ember" dropped in '18. "People have always really liked the heavier side of the band. But we also make sure to explore our melodic and softer side too," noted Burnley.
The lead track, "Red Cold River," garnered 2.5 million streams with the accompanying video generating over 600,000 views.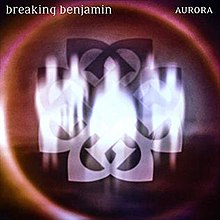 "Aurora" arrived two years later. It featured reimagined versions of the band's biggest and most popular songs with special guests including Lacey Sturm (ex-Flyleaf), Scooter Ward (COLD) and Spencer Chamberlain (Underoath).
"This album is a celebration of our incredible fans," said Burnley. "We've always shared a unique emotional connection to our music with our fans, and this album attributes to those dark times and euphoric ones."
The set went to #1 on Billboard's Rock Albums Chart.