After two Metalcore efforts, Asking Alexandria singer Danny Worsnop sustained a torn vocal cord. Doctors told Worsnop to rest.
But he reassured fans that his injury would not hinder the release of Asking Alexandria's third album since most of the recording had already been completed.
He claimed the next album would be the "…musical baby of Motley Crue and Slipknot."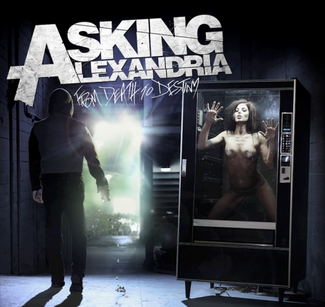 "From Death To Destiny" had a mainstream approach debuting at #5 on the Billboard 200, with first week sales of 41,000 units – the English band's best showing to date.
Eventually, Worsnop parted company with Asking Alexandria in early '15 to concentrate on his group We Are Harlot. A few months later, Asking Alexandria named former Make Me Famous frontman Denis Stoff (aka Denis Shaforostov) as their new singer.
However, Stoff's tenure with Asking Alexandria was brief. His departure later in the year afforded the group the opportunity to bring Wornsop, who had been involved in a solo project (he referred to working on his '17 debut album, "The Long Road Home," as an "emotional rollercoaster), back into the fold.

"I'm now in a place mentally where this is something I can embrace again," stated Wornsop. "It's a beautiful nostalgia that feels like nothing ever changed."
Asking Alexandria's self-titled set, marking Worsnop's return, landed their third Top 10 hit on Active Rock Radio when "Alone In A Room" moved to #9. It was the second single from the band's fifth studio album and generated more than 13.3 million streams on Spotify, 28 million global streams and 4.9 million YouTube views.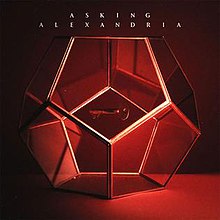 Previous singles, "The Final Episode (Let's Change Channel)" and "Not The American Average," were certified gold by the Recording Industry Association of America.
"Like A House On Fire," Asking Alexandria's sixth studio effort, closed out their relationship with Sumerian Records.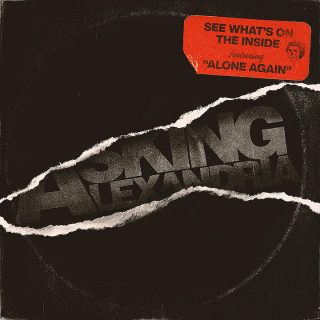 After signing with Better Noise Music, the band issued "See What's On The Inside." Guitarist Ben Bruce stated that the album was "just the five of us playing our instruments as hard and as loud as we can!"
To celebrate the release of "See What's On The Inside" Asking Alexandria debuted the music video for "Never Gonna Learn," the title track from their '22 EP. The set also held the track "New Devil," a collaboration with Maria Brink from In This Moment.