1960's Rock
In the early 1960s, while Rock n' Roll was in remission the world was a very dangerous place. Fidel Castro came to power in Cuba then promptly declared it a communist state. A communist state 90 miles away from the U.S. That was even more threatening than Rock n' Roll. In 1960, John F. Kennedy was elected President. Less than four months into his term, he OK'd a plan to invade Cuba using exiled Cubans, soldiers of fortune and C.I.A. operatives (often one in the same). The plan failed horribly – largely because Kennedy, fearing Soviet reprisal, refused to provide the invading army air support.
One year later the Soviet's put missiles with nuclear warheads in Cuba. The Cuban Missile Crisis brought the world to the brink of war. The U.S. launched a naval embargo of the island. Nothing in – nothing out. An eleventh hour compromise led to the Soviets removing the missiles. War was averted and the world breathed a little easier. But only for a short while.
The next year brought even more trouble. John Kennedy was killed in Dallas, TX (11/22/63). The accused gunman, Lee Harvey Oswald, was shot to death while in police custody (before he could be brought to trial) by a strip club owner named Jack Ruby. What the hell was going on!? Everything seemed shrouded in mystery and conspiracy. If this were fiction, no one who buy it.
Amid the sea of troubles and turmoil there was a place where things were good, where the sun always shined, and life was ruled by girls, cars and burgers – California. It was a time of innocence. The songs, revolved around all sorts of teen activities, were lighthearted. No worries, except a swirling social calendar and getting a date for the prom. Occasionally, a song hinted at the impending storm but it quickly past.
The Beach Boys, and to a lesser extent, Jan & Dean sang of the good times life had to offer. Especially if you had the good fortune to live in California. Though not a beach group, Paul Revere and the Raiders also contributed to the notion of California bliss. Originally from the northwest, the group migrated to L.A. where they managed a few minor hits (their superior version of Louie, Louie lost out to the Kingsmen) before they landed a near daily gig on Dick Clark's teen music show Where The Action Is. Led by Paul and vocalist Mark Lindsey the group became an integral part of teen life as they frolicked Hard Day's Night style on SoCal beaches. It was all good fun.
But the desire for the good life wasn't limited to California, although that was the most obvious place. After WWII, whites got out of the cities as fast as they could. Blacks migrating north were making life uncomfortable. Whites, being clever opportunist, fled to the suburbs leaving the cities across America without any hope of having a tax base to provide services (i.e. housing, health care, social services).
The benign neglect would have huge consequences later. In the meantime, black record labels were reaching beyond the R&B ghetto. For the first time they had a shot at the pop (white) audience.
Barry Gordy started his career working on the assembly line. But if slapping together cars was not his calling in life he took many of those elements with him when he started Motown in 1957 after his record store went bust. Initially, Gordy wrote songs for R&B; acts – he co-wrote Barrett Strong's classic "Money (That's What I Want) and used his earnings to launch one of the era's most successful Black owned businesses. Like Sun Records Sam Phillips just a few years earlier, Gordy was looking at breaking down racial barriers. But rather than find a white kid who sounded black, Gordy wanted to make black performers acceptable to white audiences, escaping the R&B; "ghetto." His genius was in how he accomplished what was a near impossible task.
Gordy took kids from the nearby projects and put them through what was essentially a Motown School of Etiquette. There, performs were taught how to walk, talk and generally behave, even down to when to use which fork. There was also a focus on singing, presentation and dance steps. What Gordy got at the end of this process were highly polished performers. And just to make things interesting Gordy had each of his acts record the same some. The best version got released as a single. This method created a healthy rivalry between acts and made them push harder and dig deeper and as a result 75% of all Motown singles charted on the Top 40.
When singles were king, Motown was on top. What made all this possible was the phenomenal songwriting team of Brian Holland, his brother Eddie and Lamont Dozier. Though brutally underpaid by Gordy the prolific Holland-Dozier-Holland team was equal to Lennon & McCartney in creativity and consistency.
While Motown records featured a big beat and a rock solid rhythm section, it was overlaid with precise vocal harmonies and smooth lead vocals which gave the songs a pure pop sheen. Smokey Robinson, The Temptations, Four Tops and, of course, The Supremes, rolled out a seemingly endless stream of hits.
But there were a few who were not a part of Motown's "factory." Stevie Wonder, the born-blind singer/songwriter was a child prodigy and definitely not part of the Motown machine. Wonder had too much exuberance and drive. His vocals road the ragged edge and there were no slick backing vocals to soften the impact. At perhaps the opposite end of the spectrum Marvin Gaye searched the depths and heights of Soul.
Starting a decade before Motown, Atlantic Records, operated by the son of a Turkish diplomat, Ahmet Ertegun, and producer Jerry Wexler, was a small but successful R&B; label. Early successes included the nurturing of Ray Charles, making Aretha Franklin a star and discovering Soul greats Sam & Dave.
Another 1960s R&B; label that found mainstream acceptance was Stax-Volt who featured Otis Redding and instrumentals from Booker T. & the MGs.
Not all the action was label driven. In fact, the most dynamic performer of the era was an entity unto himself James Brown. An energetic performer, known as the "hardest working man in show business" was also its most talented. Brown's grunts and squeals got the most attention but his forceful, emotive vocals and phenomenal musical chops provided a four decade career. And like Motown, Brown was a stickler for perfection. If a band member made a mistake they were fined. Play the wrong note, miss the back beat or come in late or early cost money. In Brown's band you either learned not to make mistakes or you didn't last.
R&B;/Soul oriented labels enjoyed huge success but it proved short-lived. By the late 60s, changing times and the mounting social/political anger made them pass. With the ghettos blazing through the summer in numerous cities across the U.S. made the sweet sounds of Motown seem woefully out of step. Black America wanted, and probably needed, music that was in touch with what's goin' on. With protests surrounding the Vietnam War and the questioning of authority, Motown was even losing its grip on the white audience. They tried to adjust by adding psychedelic sounds (the Supremes "Love Child" and the Temptations "Ball Of Confusion") to their records but these attempts generally failed to resonate and only served to date what had been timeless music. Only Marvin Gaye's "What's Goin' On" managed to be of the time and transcend it. Motown also tried to move into the Rock world with the truly horrible Rare Earth, a band that is mercifully only remembered for a guitar oriented cover of the Temptations "Get Ready." The original is far superior.
Since being hip wasn't working, Motown took a hard turn toward pop with the signing of the Jackson 5, fronted by a very young Michael. From the late 60's through the early 1970s, the Jackson Brothers and an adult Stevie Wonder, producing an indelible body of work ("Higher Ground," "Superstition" and "Livin' Just Enough For The City"), kept Motown from dropping off the radar.
Stax-Volt wasn't so lucky. Diminishing revenues eventually led to the company being sold. Atlantic survived by embracing Rock. Ten years after Elvis Presley and two years following the British Invasion, Atlantic decided to add Rock N' Roll to their catalog. So as not to appear that they were abandoning their R&B;/Soul base Atlantic created a subsidiary label, ATCO (short for Atlantic Company) to release Rock records. This proved to be a highly profitable venture starting with the signing of Buffalo Springfield. Tapping the excessive side of Hard Rock the label also scored with the Iron Butterfly and the Vanilla Fudge. ATCO also released Cream's U.S. albums.
By 1969, the 'loyalty to R&B issue' was moot and Atlantic signed their first Rock act to their flagship label, Led Zeppelin. Eventually, ATCO faded away.
James Brown also changed with the times. But rather than chase the Rock N' Roll market, Brown went deep into Soul becoming "Soul Brother Number One" then the "Godfather of Soul." But Brown's true legacy was the near singlehanded creation of Funk. Decades later Brown's music found its way onto countless Hip-Hop and Rap records. He would not be denied.
On the opposite end of the spectrum sat Bob Dylan. And like Brown he had excellent survival instincts, not to mention a majestic lyrical sense. When Dylan emerged in the early 1960s he was seen as Folk music's savior. The man who would provide a moral compass to the day's events. His songs were covered by a number of artists who turned them into pop hits.
In 1965, Dylan shocked the Folk world by jumping over to Rock and going "electric." The move, despite the criticism, proved to be both artistically and commercially successful. His lyrics, which were always his major calling card, reached a whole new audience just as the Vietnam War, civil rights, social upheaval and even the drug culture were reaching critical mass. The innocence was gone, though many tried to cling to it as long as possible. Soon enough, it became painfully obvious that "the times, they are a-changing."
1960's Rock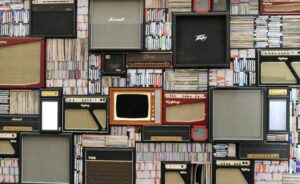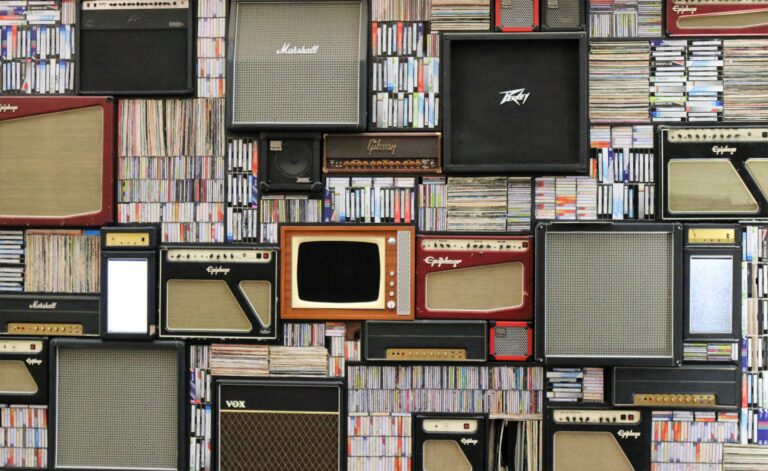 If you remember the 1960's you weren't there." That quote references the hazy, tripped...