The song "Runaway," recorded in '84 by Jon Bon Jovi, was included in radio station W-D-H-A's compilation of un-signed acts. Technically, Bon Jovi didn't really qualify.
Less than a year earlier, Bon Jovi (the group) had been signed by Mercury Records after building a solid reputation as a live act. In the process, John Francis Bongiovi altered his name to Jon Bon Jovi.

"Runaway" became the group's first single and got them tour spots supporting ZZ Top and .38 Special.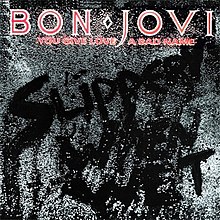 It wasn't until two years later, when "Slippery When Wet" arrived, that Bon Jovi reached the upper echelon. It was one of the best-selling albums of the decade. No wonder. It had the infectious "You Give Love A Bad Name," "Wanted: Dead Or Alive" and "Livin' On A Prayer." In addition to Jon Bon Jovi's vocals credit had to go to Richie Sambora's guitar work.
A year later they unleashed "New Jersey" with "Bad Medicine" and "Born To Be My Baby." The album also included the ballad "I'll Be There For You," which topped the pop chart.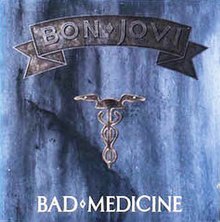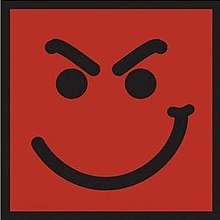 The group's ninth studio effort, "Have A Nice Day," rolled out in '05 with the title track serving as the first single. The album hit #2 on the Billboard 200 Album Chart (behind Disturbed's "Ten Thousand Fists") during its first week of release.
The following year started a little shaky for Sambora. In April, his divorce from actress Heather Locklear was finalized. Just two months later, Sambora checked into a rehab facility in L.A. for an eight-day stay following the taping of Bon Jovi's MTV Unplugged set in New York. Sambora was visibly inebriated, missed notes and his backing vocals were off-key.

In April, '08, Sambora pleaded no contest to a drunken-driving charge stemming from an arrest the previous month in Laguna Beach, CA. A related DUI count was dropped as part of the deal, which called for the guitarist to pay penalties totaling $1,600, attend an alcohol-education class and undergo three years' probation.
Despite Sambora's run-in with the law, Bon Jovi ended the year on an up note when their Lost Highway tour, supporting their Country-influenced #1 album of the same name, topped Billboard's Boxscore (an annual list of the highest-grossing tours). The trek earned $210.6 million.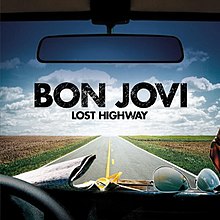 Before the dust settled, "The Circle," Bon Jovi's eleventh studio album, with the single "We Weren't Born To Follow," landed. "There are a lot of really good guitar sounds and new kind atmospheres that I think (make) it really modern," stated Sambora. "And it Rocks hard."
"Because We Can" was the title of Bon Jovi's fifteenth major tour. But Sambora soon dropped from the trek to deal with "personal issues." Rumors, immediately denied, circulated that Sambora was kicked off the tour for partying too hard. "He drinks constantly and has a stream of Hollywood bimbos around all the time," said an unnamed insider.

Bon Jovi's thirteenth studio album, "Burning Bridges" was the band's first album without Sambora.