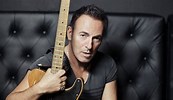 Bruce Springsteen is one of Rock's all-time greats. His career is a celebration of what Rock is all about. On record or in concert "The Boss" is among the most creative and electrifying performers. Why? As one of the best storytelling songwriters that Rock has produced, he invests his songs with raw power and emotion. As a performer, Springsteen is dynamic and energetic, with stage presence to burn.
After unsuccessfully wandering around California, Springsteen quickly re-formed his backing group naming them the E Street Band. "Greetings From Asbury Park" was the first offering but it failed to sell with the single "Blinded By The Light" sinking with hardly a trace. "The Wild, The Innocent and the E Street Shuffle," despite rigorous touring, also stalled.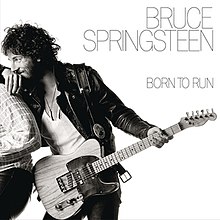 The early Springsteen story can't be told without Rock journalist Jon Landau. He became a friend, confidant and co-producer. Landau saw Springsteen at a Cambridge, MA, show and wrote, "I have seen Rock 'n' Roll's future – and its name is Bruce Springsteen." The song that caught Landau's ear was "Born To Run," which turned out to be Springsteen's first "hit." The song and the album of the same name established Springsteen and the E Street Band.
Instead of working on a follow-up Springsteen was mired in legal troubles spending most of '76 and a large chunk of '77 trying to free himself from a former manager's grip. Meanwhile, Manfred Mann's Earth Band rode to the top of the U.S. charts with a cover of "Blinded By The Light." The Earth Band also recorded another Springsteen composition, "Spirit In The Night."
Once the management case was settled, Springsteen was free to continue his career creating '78's "Darkness On The Edge Of Town" followed by the double album "The River" (with the classic "Hungry Heart").
Still, it was "Born In The U.S.A." launched Springsteen into the superstar status. The title track charted the dark side of America – the pain, frustration and sense of hopelessness.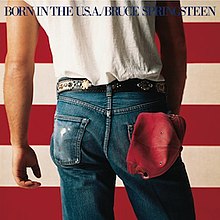 The album had a no shortage of great songs. In addition to the title track, "Dancing In The Dark," "Glory Days," "I'm Goin' Down," "Cover Me" and even the ballads "My Hometown" and "I'm On Fire" showed man at the height of his songwriting and performing powers.
Springsteen's brilliant "Tunnel of Love" album dealt with love's trials and tribulations.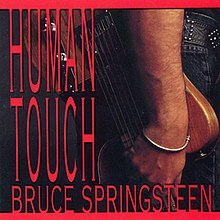 In the early '90s Springsteen had just about finished his "Human Touch" album when a burst of creativity hit and he wrote and recorded the "Lucky Town." Packaged together, then separately, each sold over a million copies. "Lucky Town" had the harder edge of the two. The introspective "Human Touch" and "Better Days" were released as singles.
Throughout Springsteen's career he took potent topics as touchstones for his albums: "The Rising" – the aftermath of the 9/11 attacks; "Dust & Devils" – life's trepidations; and "Wrecking Ball" – economic justice; and produced epic and evocative works.