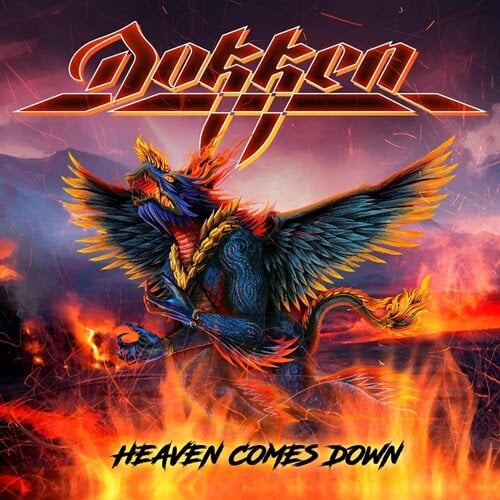 Dokken will release their 13th studio album, "Heaven Comes Down," on October 27th.
The lead single is "Fugitive."
"The inspiration for the lyrics came from what seems to me to be an uncertain world these days," explained Don Dokken. "I don't know what the future holds for our world, so I decided to take a step back and watch it all unfold."
"Heave Comes Down," the follow-up to '12's "Broken Bones" was produced by Bill Palmer and Don Dokken.
"Heaven Comes Down" Track Listing:
01. Fugitive
02. Gypsy
03. Is It Me Or You?
04. Just Like A Rose
05. I'll Never Give Up
06. Saving Grace
07. Over The Mountain
08. I Remember
09. Lost In You
10. Santa Fe
In addition to Don Dokken (vocals), the band includes John Levin (guitar/backing vocals), Chris McVarvill (bass/backing vocals) Bill "BJ" Zampa (drums).