Who the hell was Mars Bonfire?
He was Dennis Edmonton, a guitarist and composer of "Born To Be Wild," which was recorded by Steppenwolf.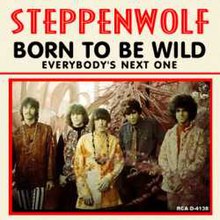 "Born To Be Wild" was a seminal song. Originally written as a ballad it is often considered the first "Heavy Metal song." (Some claim it was Blue Cheer's cover of "Summertime Blues.)
Released in 1968, "Born To Be Wild" encapsulated the turmoil and friction evident at the time by embracing concepts of revolution, freedom, and rebellion.
Peaking at #2 on the Billboard 200 (second only to The Rascals "People Got To Be Free") it was featured, the following year, in the generation defining film "Easy Rider." And even used satirically in the comedy films "Borat" and "Lost In America."  
"Born To Be Wild" has been heard in countless commercials to convey a sense of adventure or liberation.
The song has been covered (often live) by dozens of performers with Hinder's take being the standout.
But Steppenwolf was more than a single classic song… and the story began a couple years earlier.

From out of the wilds of eastern Canada – Toronto to be specific- flew Sparrow. They landed in L.A. during the mid '60s with the Edmonton brothers (Dennis and drummer Jerry), lead singer John Kay (Joachim Fritz Krauledat), who had escaped from East Germany along with his mother nearly a decade earlier, keyboardist Goldie McJohn (John Goadsby) and bassist Nick St. Nicholas (Klaus Karl Kassbaum).
Since there was no place to play due to the Sunset riots, Sparrow relocated to San Francisco where they were part of the ballroom scene playing The Matrix along with other S.F. bands like Big Brother & The Holding Co. and Jefferson Airplane.
When things calmed down, Steppenwolf finally returned to L.A. only to have St. Nicholas split to form his own group eventually working with future Steppenwolf guitarist Larry Byrom. Rushton Moreve took over on bass. Also, Michael Monarch replaced Dennis Edmonton, who picked up the Mars Bonfire moniker while pursuing a short-lived and relatively uneventful solo career.
The group hooked up with producer Gabriel Mekler who suggested a name change to Steppenwolf – the title character of a Herman Hesse novel who searches for personal truths.

Steppenwolf's third single but first hit "Born To Be Wild" came roaring out with the thunderous riff driving perhaps the ultimate motorcycle song ("Get your motor running, head out on the highway"). It's use in "Easy Rider" solidified the connection. The band's cover of Hoyt Axton's "The Pusher" was also heard in the film.
"Born To Be Wild" was the main draw for Steppenwolf's self-titled debut. They followed that success with a string of releases, "Steppenwolf -The Second," "At Your Birthday" and the politically oriented "Monster."
"Steppenwolf – The Second" had "Magic Carpet Ride" while their third studio effort "At Your Birthday" featured "Rock Me."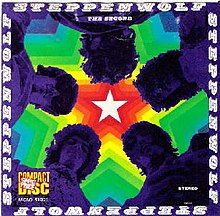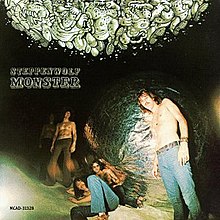 Throughout its career Steppenwolf worked politics into their songs but with the controversial "Monster" album containing pop hit "Move Over" ("If you want to retire, get out of the way") and "Draft Resister" (there was a war going on), the band was wearing its politics on its sleeve.
Along the way, various members came and went. Moreve (co-writer of "Magic Carpet Ride" with Kay) left in late 1968; he was initially replaced by (the returning) St. Nicholas, who was supplanted by George Biondo in early 1970. Monarch exited in 1969, replaced first by Byrom and subsequently by Kent Henry. According to McJohn each personnel change took the group down a notch.

Steppenwolf produced another three albums but the only outstanding track was "Who Needs You."
By '72 the party was over and the band split. Kay later fronted a 'new' Steppenwolf with much younger members.