Spiritbox (pictured above) has collaborated with Grammy winning Rapper Megan Thee Stallion on her new release "Cobra" (Rock Remix). The original version of "Cobra" dropped earlier this month.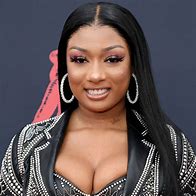 Megan Thee Stallion has released two albums to date – "Good News" (2020) which went platinum (one-million units moved) and "Traumazine" (2020) went gold (500,000 units).
"I don't care about genre," stated Spiritbox vocalist Courtney LaPlante who provided screamo vocals for the track.
Spiritbox and Megan Thee Stallion are managed by Roc Nation, an entertainment company founded by Jay-Z.