"Hackney Diamonds," the Rolling Stones first album of original material since '05 ("A Bigger Bang"), is out. It's also the first album since the death of the band's fourth member, drummer extraordinaire Charlie Watts, in '21.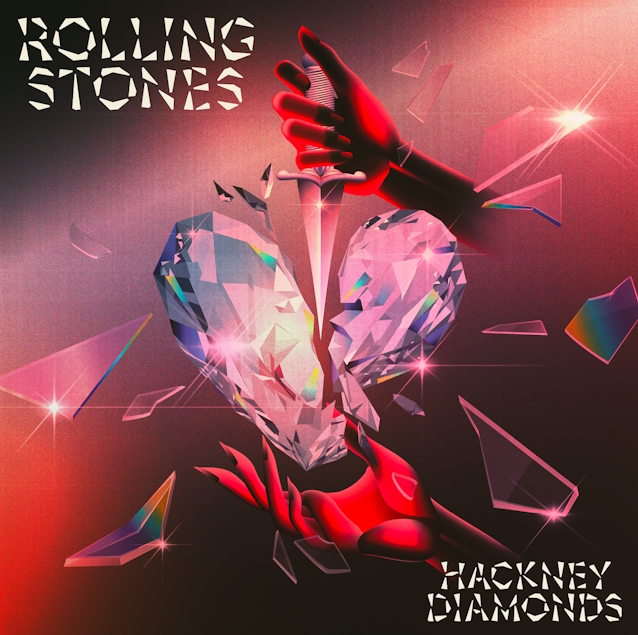 The twelve-track set, produced by Andrew Watt, was recorded in L.A., New York, London and Nassau, Bahamas. Watt was named "Producer Of The Year" at the '21 Grammy Awards and has worked with Iggy Pop and Elton John. The album's lead single was "Angry."
Guest appearances abound. Watts is featured on two tracks, "Mess It Up" and "Live By The Sword." The latter also has former Stones bassist Bill Wyman. "Sweet Sounds Of Heaven" has vocals by Lady Gaga and keyboards from Stevie Wonder. "Bite My Head Off" has Paul McCartney on bass, while "Get Close" and "Live By The Sword" feature Elton John's piano.
"We wouldn't have put this album out if we hadn't really liked it," said frontman Mick Jagger. "We're not big-headed about it but we're pleased with it and hope you all like it."
Jagger explained the title was a reference to a London slang phrase for the shards of glass left on the street from broken car windshields.
"Hackney Diamonds" Track Listing:
01. Angry
02. Get Close
03. Depending On You
04. Bite My Head Off
05. Whole Wide World
06. Dreamy Skies
07. Mess It Up
08. Live By The Sword
09. Driving Me Too Hard
10. Tell Me Straight
11. Sweet Sounds Of Heaven
12. Rolling Stone Blues