When a band's first albums are titled "I Brought You My Bullets, You Brought Me Your Love" ('02) and "Three Cheers For Sweet Revenge" ('04), there's an obvious skewed world view. No wonder, My Chemical Romance was from New Jersey.

The name MCR was procured from cult writer Irvine Walsh's novel "Ecstasy – Three Tales Of Chemical Romance."

The group played high-energy shows in Goth-Rock attire throughout the northeast. It paid off. They were signed to Eyeball Records.
For the better part of the next two years MCR played throughout North America and Europe, either as a headliner or co-billed with The Used and other groups.

MCR's time with Eyeball was relatively short. Moving to Reprise/Warner in '03 they released "Three Cheers For Sweet Revenge" the following year.
To get away from the Thursday comparisons the album was produced by Howard Benson (Motorhead, P.O.D. and Hoobstank). Containing 'I'm Not Okay (I Promise)," "You Know What They Do To Guys Like Us In Prison" and "I Never Told You What I Do For A Living," My Chemical Romance was again got inspiration via quirky personal experiences.
A short time later, drummer Matt Pelisser left and was replaced by Chicago native Bob Bryar.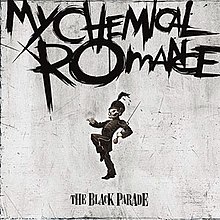 The band unfurled "The Black Parade" in '06. The album almost didn't get completed because frontman Gerard Way was in a bad way, suffering from crippling depression. "I went through a crisis. I was examining every awful thing about myself," said the singer. "I was living inside the record. It was a dark time."
Apparently, all the anguish was worth it. "The Black Parade" sold 240,000 copies in its first week to land at #2 (behind Disney's "Hannah Montana" soundtrack) on the Billboard 200. The album went on to sell over three-million copies in the U.S.
Way felt the next album, "Danger Days: The True Lives Of The Fabulous Killjoys," would be the group's defining work. That sort of statement is expected. But Way took a slightly different approach for this set – namely dissing the band's past and popular albums.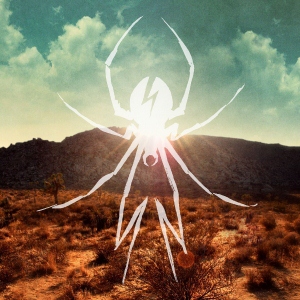 "A friend who heard the record recently said he now had no interest in listening to our older work anymore, that we had made all our old material redundant," said Way. "I took it as a compliment."

In the run up to the release of "Danger Days: The True Lives Of The Fabulous Killjoys," MCR recorded a cover of Bob Dylan's "Desolation Row" which was heard during the end credits of the '09 film "Watchman."

Soon Bryar was out. "This was a painful decision for all of us to make and was not taken lightly," said the band in a statement. Michael Pedicone stepped in as the tour drummer.

"Danger Days: The True Lives Of The Fabulous Killjoys," featured the catchy "Na Na Na (Na Na Na Na Na Na Na Na Na)." "It ("Danger Days') brings back, lyrically, some of that wonderful fiction from the first album," added Way. So maybe their earlier work wasn't so 'unimportant' after all.

On 3/22/13, My Chemical Romance unexpectedly announced they had broken up. "We've been able to see and experience things we never imagined possible," said a band statement. "We shared the stage with people we admire, people we look up to, and best of all, our friends."

Just a few days later, Way wrote "My Chemical Romance is done. But it can never die." Way added that the band wanted to end before moving in uncomfortable directions.