10/2 Stevie Nicks states, in a published interview, that she sees "no reason" to continue Fleetwood Mac without keyboardist and co-vocalist Christine McVie, who passed away the previous year.
10/5 Play ball! A scheduling conflict forces a change of venue for a Guns N' Roses concert in Phoenix. The show was originally scheduled to take place at Chase Field on October 11th. Rather, the Arizona Diamondbacks, who advanced to the second round of the playoffs. take on the Los Angeles Dodgers that night in the stadium. GN'R's concert moves to Talking Stick Resort Amphitheatre.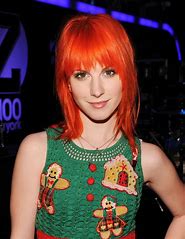 10/6 On "The Tonight Show Starring Jimmy Fallon" Paramore's Haley Williams talks about the physical impact from her long-term headbang to songs during concerts. The vocalist had to undergo physical therapy on her neck to reduce the pain.
10/7 "Psycho" is Asking Alexandria's second #1 on Billboard's Mainstream Rock Airplay chart following the one-week reign of "Alone Again" in '21.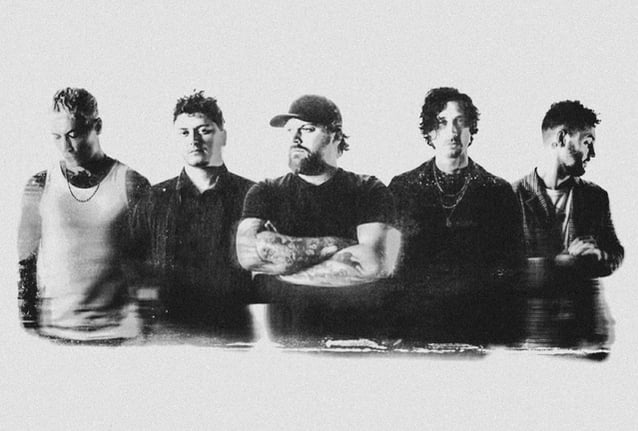 10/7 KISS play their last concert in Australia at Sydney's 85,000 seat Accor Stadium. The show is billed as "The Final Curtain."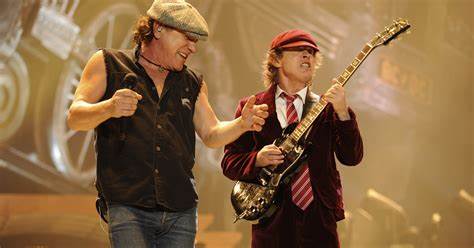 10/7 AC/DC give their first show in seven years at the Power Trip Festival in Indio, CA. The last time AC/DC performed live was in '16, during the Rock or Bust Tour, with Axl Rose (Guns N' Roses) as their vocalist. He filled in for Brian Johnson who was dealing with hearing issues.
10/8 Creed gets credit for helping lift the Texas Rangers to the major league baseball playoffs. The Rangers saw their season turn around when they started playing Creed in the clubhouse prior to games. According to Rangers' pitcher Andrew Heaney listening to Creed was a means of "having fun" while dealing with the "rollercoaster of the second half" of the season.
10/08 During a concert at The Sphere in Las Vegas, U2's Bono dedicates 'Pride (In the Name of Love)' to Israeli victims of Hamas attack that resulted in the deaths of more than 900 Israelis. "Our prayers have always been for peace and for non-violence." says the singer who also reworks the lyrics to focus on the hundreds slaughtered.
10/10 Distrurbed's David Draiman, who is of Jewish descent, denounces Hamas's attack on Israel, which killed over 900 Israelis and wounded over 2,400 others. "There's no justification for the barbarity and the inhumanity that was on display over the course of the past few days against Jews in Israel, and there's no justification for the support of the acts, the inhumane acts perpetrated against Jews all over the world," states Draiman.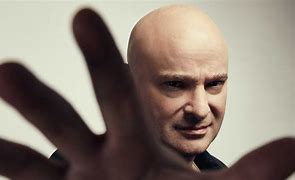 10/11 The family of late KISS guitar tech Fran Stueber, who died in '21 while quarantining after contracting COVID during the band's "End Of The Road" World Tour, files a wrongful death suit in L.A., claiming both negligence and wrongful death and names KISS founding members Gene Simmons and Paul Stanley, among others, for a "failure to enforce or have adequate COVID-19 policies or procedures (that) caused a COVID-19 outbreak amongst band members and tour personnel."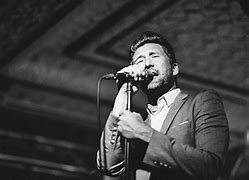 10/11 Anberlin's Stephen Christian takes an indefinite hiatus from touring with the band. Memphis May Fire's Matty Mullins is named as Christian's replacement.
10/15 Mammoth WVH frontman Wolfgang Van Halen marries Andraia Allsop on the eighth anniversary of their first date during an intimate ceremony at their L.A. residence.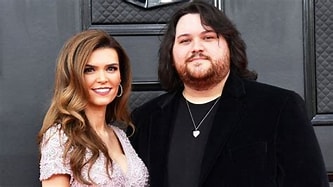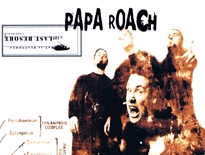 10/16 Papa Roach's "Last Resort" surpasses one-billion streams on Spotify. The song originally appeared on the "Ready To Rumble" soundtrack before becoming the debut single from the band's second studio album, "Infest."
10/18 The Rolling Stones open RS No. 9 pop-up stores in New York City and Los Angeles. The stores mark the first time the brand is available outside the United Kingdom.
10/18 Staind frontman Aaron Lewis takes to Instagram to post a photo of him and three fellow hunters spelling out "Trump 24" using what appears to be 32 dead coyotes. The post generates numerous negative comments – including a scathing shot from PETA (the animal rights group).
10/18 Dwight Twilley, power-pop pioneer best known for the song "I'm On Fire," dies at age 72.
10/21 Twisted Sister frontman Dee Snider is 'totally fine' with the Israel Defense Forces using his band's most famous song, "We're Not Gonna Take It," as a battle cry during a ground invasion of the Gaza Strip in response to Hamas' deadly October 7th attack on Israel that claimed 1,400 lives.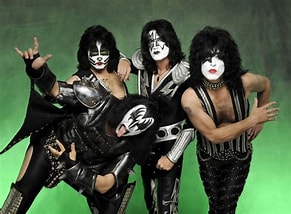 10/21 KISS members Paul Stanley, Eric Singer and Tommy Thayer are at the Rock & Roll Hall of Fame to receive Cleveland's first-ever Music Keynote to the City and a KISS Day Proclamation for their immeasurable impact on culture and the music industry while exhibiting a love and commitment for Cleveland. Stanley calls Cleveland the band's "home away from home."
10/22 Dorothy's Dorothy Martin (pictured right) sings the National Anthem before the L.A. Rams vs. Pittsburgh Steelers football game in L.A. then she performs "Victorious" with guitarist Nita Strauss (pictured left) during the game.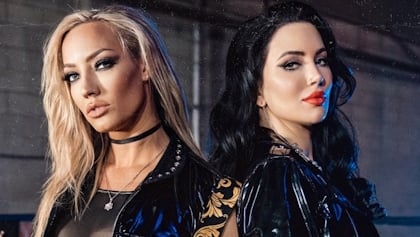 10/23 Papa Roach announces that they have made a $150,000 donation to the American Foundation for Suicide Prevention's (AFSP) "Talk Away The Dark" campaign.
10/24 Smashing Pumpkins guitarist Jeff Schroeder announces his departure from the band after 16 years.
10/24 Former L.A. Guns and W.A.S.P. drummer Steve Riley dies at the age of 67. He had been battling a severe case of pneumonia for several weeks.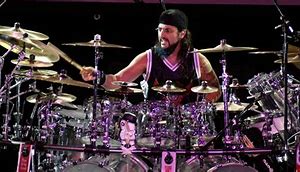 10/25 Dream Theater announce the return of drummer Mike Portnoy reuniting him with guitarist John Petrucci and bassist John Myung. They formed the band in '85 at the Berklee College Of Music.
10/26 Following Hardcore Punk bands Live Without and Wacko, Blink-182 live up to the "What The F*ck Is Up Denny's " meme when they play an unannounced show at a Denny's in Long Beach, CA. Live Without's '13 Denny's appearance has generated over 2-million YouTube views while Wacko's '19 Denny's performance resulted in $1,000 in damages. No damages are associated with Blink-182's show.
10/26 Canadian telecommunications company Telus uses Judas Priest's "You've Got Another Thing Comin'" in a campaign to promote the arrival of Apple's iPhone 15 Pro. 
10/27 Butcher Babies perform for the first time without co-vocalist Carla Harvey (pictured) who has to undergo emergency eye surgery to resolve a longstanding condition. Co-vocalist Heidi Shepherd takes the lead for the Nottingham, U.K. concert.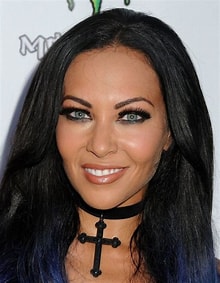 10/28 Foo Fighters make their ninth appearance on "Saturday Night Live." What's interesting is actor Christopher Walken, the show's host, correctly pronounced the group's name after famously muffing it in '03. The Foos perform "Rescued" and "The Glass."
10/31 Greta Van Fleet, in conjunction with organic soda manufacturer Tribucha, launch Controlled Burn a special limited edition kombucha. 2023