In every pre-fab Rock outfit there is usually some glimmer of talent. The Runaways, created by producer Kim Foley, to be the female version of the Ramones, featured both Lita Ford and Joan Jett. Despite being big in Japan and recording a Rock version of Martha and the Vandella's "Nowhere To Run," the Runaways didn't live up to their Punk/Rock expectations.

On her own, Jett fared far better forming her back up band, The Blackhearts, and creating some hard-edged classics.
Like The Pretender's Chrissie Hynde, Jett was neither victim nor fool. Dressed in black leather with running mascara (caused by working up a major sweat), she was a forceful individualistic Rocker.

While Jett was a songwriter, she also had great success with covers, including Sly Stone's '60s peace and understanding song "Everyday People." Naturally, the original's soul groove got jacked up.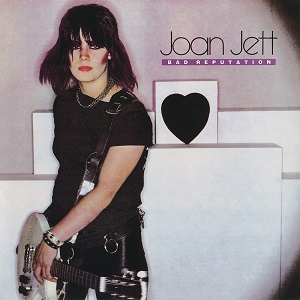 She added a highly suggestive tone to her version of Gary Glitter's "Do You Wanna Touch Me." For Tommy James & the Shondells' dreamy/psychedelic "Crimson And Clover" Jett gave it a harder edge while still retaining the ethereal feeling.
One of her best was "I Hate Myself For Loving You." Not only was this a great guitar driven track it also showed off Jett's raw-passion vocals.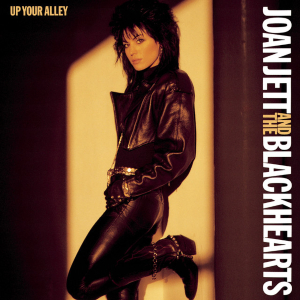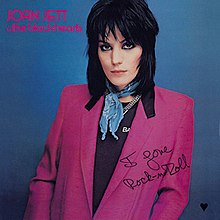 Of course, her signature song was "I Love Rock n' Roll." It was a song that Jett saw The Arrows perform on their weekly TV series while she was touring England with The Runaways. She recorded a version backed by the Sex Pistols' Steve Jones and Paul Cook. This rendition went nowhere. But three years later Jett took another stab at the song with the Blackhearts. "I Love Rock n' Roll" went on to top the Billboard Hot 100 becoming the band's only #1.
In the '90s, Jett released an album of Rock covers and joined her former Runaway band mates in a suit over unpaid royalties from Foley and Polygram Records.

After an extended hiatus, Jett (and the Blackhearts) returned in '06, with the 14 track "Sinner," featuring the anti-Bush single "Riddles."
Once the pandemic lifted (in '22) Jett & The Blackhearts joined Mötley Crüe and Def Leppard on the massively popular (and long running) stadium tour.