With a touch of AC/DC, a dose of the Ramones and a shot of classic Stones, Jet is closest to The Pretenders. But they are far more than the collective sum of their influences.

Guitarist/vocalist Nic Cester and his younger brother, drummer Chris, ceaselessly listened to their parent's Rock records.
Reacting negatively to early '90s Grunge, Nic decided to go in another direction. His plan was bare-bones Rock 'n' Roll – raw, basic and primal. With guitarist Cameron Muncey and bassist Mark Wilson, the Melbourne, Australia group hit the club circuit.
Their debut single "Take It Or Leave It" led Rolling Stones guitarist Keith Richards to champion the band. From there Jet released their U.S. debut "Get Born" with the pulsating lead-off single "Are You Gonna Be My Girl" followed by "Cold Hard Bitch."
"Get Born" soared up the charts and Jet became huge. Tours, magazine covers and all the other trappings of fame followed.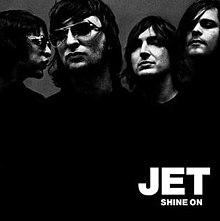 In September, '06, Jet released their sophomore effort, "Shine On." The first single was "Put Your Money Where Your Mouth Is." But there was more. "'Stand Up' is the biggest Rock song in the world — like 'Cold Hard Bitch' times five," said Nic. Nice promo effort there.
But things got off to a rocky start when Jet had to cancel the first of two dates on their North American tour because Nic was suffering from acute laryngitis. Philadelphia and Toronto shows got canceled but a couple nights later Jet performed on NBC's Tonight Show With Jay Leno.
"We've got to stop writing; we got f***ing too many songs," joked Chris Cester about the "Shaka Rock" sessions. Recorded at Atlantic Sound Studios in New York, the album came out in August, '09.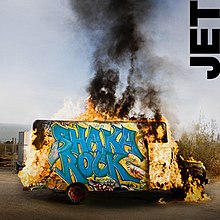 Prior to "Shaka Rock's" release, Jet, having already launched a supporting tour, had a scary moment.
Nic collapsed during a London concert and was rushed to a nearby hospital. The band's website said the singer was "suffering from dehydration and severe low blood pressure." But just two days later, Cester was back on stage with the band performing an acoustic set (in London again). "Nic is resilient and doesn't like to cancel a show," said Wilson.
But despite the inherent work ethic, the band dissolved in '12, but reformed in '16 for a run of shows and then split again at the end of '19.