Grand Funk Railroad were just a bunch of Michigan wannabes when Terry Knight took over as their manager. Knight had a less than stellar career as a solo artist when he realized, correctly, that there was more money in managing Rock acts than being in one.
He landed a client when a couple of guys from his old backing band, Terry Knight & The Pack, launched GFR taking their name, in part, from the Canadian Grand Trunk Railroad. Not since Elvis and Col. Parker had a manager so completely called the shots.
GFR was a simple, straight-ahead, riff-driven Hard Rock band targeting the lowest common denominator. If Led Zeppelin dumbed down the Blues, Grand Funk Railroad dumbed down Led Zeppelin. The critics hated them for that.
"Are You Ready," "Got This Thing On The Move," and "Paranoid" were riff feasts. But they weren't hits. That was okay. In the late '60s having hit records was for teenyboppers. By not being successful on the pop charts or having any AM radio airplay, GFR became hugely popular with the Rock audience.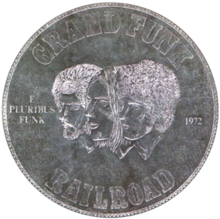 They made a big splash at the Atlanta Pop Festival in '69 which also featured Jimi Hendrix (it was not one of Jimi's better performances which may have helped GFR). Absent hits or critical approval the band sold out stadiums and moved tons of albums – which was still cool.
But constantly being dismissed took a toll.  The band decided to make a change.

First, Terry Knight was out which led to a lot of embarrassing public bitterness between the former manager and the band. Just when it looked like the wheels were going to come off GFR took a turn toward commercial Pop Rock.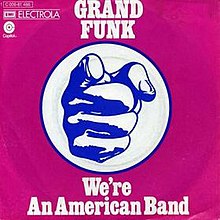 Guitarist/vocalist Mark Farner started playing more keyboards, eventually leading to the hiring of keyboardist Craig Frost. They became an "American Band" (with drummer Don Brewer taking a rare vocal turn), gave the world "Footstompin' Music" and even resurrected the Little Eva hit "Locomotion" (written by Gerry Goffin and Carole King and sounding like it was recorded in a high school gym) and rode it to #1.