Between '70 and '73, ZZ Top records were huge in the great state of Texas – and nowhere else.
They even managed to draw 80,000 fans to Austin for their First Annual Texas Sized Rompin' Stompin' Barndance Bar-B-Q.
With the release of "Tres Hombres" and the song "La Grange" they began to garner national attention.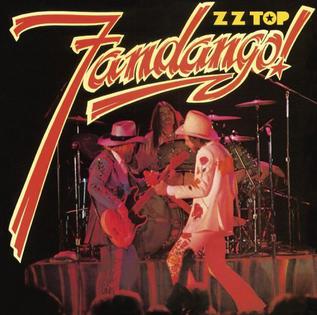 Their follow-up album "Fandango" containing "Tush" cemented their reputation as the premier Boogie Rock band. For the rest of the decade they knocked out classics like "Arrested While Driving Blind" and "Heard It On The X" (a Mexican radio tribute).
Their record label, London, put out a "Best Of…" collection. And that might have been the end of the story.
ZZ Top then signed with Warner Records, who did a better job promoting the group.
Second, both Gibbons and Hill stopped shaving which provided the band with their trademark long straggly facial hair. Ironically Beard, given his name, only grew a mustache. But everyone wore dark (obviously expensive) sunglasses.
A cover of Soul classic "I Thank You" and "Cheap Sunglasses" extended ZZ Top's tenure as FM Rock staples.
But it was the "Eliminator" album that blasted ZZ Top into the stratosphere. Enhanced production (electronic music – sequencers, samples and synthesizers) mainstreamed the band's sound.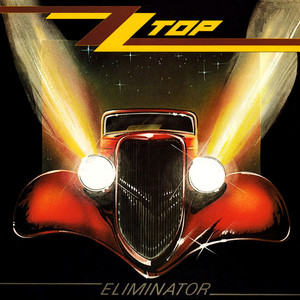 "Gimme All Your Lovin'," "Sharp Dressed Man" and "Legs" had the most entertaining videos on MTV. They made Gibbons, Hill and Beard stars.
The videos featured a ZZ Top car (a cherry red roadster with lightning bolts) and a key chain. The plot was essentially the same: the semi-rich and powerful are abusing some poor but good-looking people. ZZ Top arrives helping the underdog prevail. The heroes acquire the key chain and drive off in unbridled bliss. Perfect.
ZZ Top followed "Eliminator" with "Afterburner" and continued their relentless touring. But after that the formula wore out and ZZ Top went back to their Blues Boogie roots.

In '04, the group was inducted into the Rock and Roll Hall of Fame. The Rolling Stones' guitarist Keith Richards made the induction speech and group played "La Grange" and "Tush."