Talent shows are held all over the country. Kids are run through the mill from the time they are able to walk, talk, sing, dance or act.
The lucky ones might end up in some facet of the entertainment business. Usually though, the ribbons, trophies and newspaper clippings are packed away in a closet. It's rare that a talent show survivor ends up fronting a Rock group.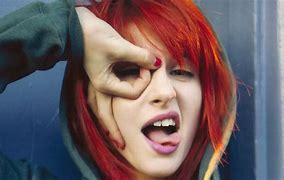 Hayley Williams (pictured) was raised in Meridian, MS, where her talent show experience led to commercials. And that might have been the end of it. But the Williams family relocated to Franklin, TN.
Moving is always a traumatic, life altering experience, especially for a thirteen-year-old girl. But it was even more so for Williams, since it was in Franklin she came across Josh and Zac Farro. The brothers played guitar and drums respectively and invited Williams to join their band.
Seeing Paramore perform only once, Fueled By Ramen's head honcho, John Janick, decided to sign the group. He shipped them to Orlando, closer to Fueled By Ramen's headquarters. The group also landed bassist John Hembree.
He'd stepped in for Jeremy Davis who had left for "personal reasons." But after five months, Paramore asked Davis to return – which he did. Also, Hunter Lamb took over from the band's original second guitarist.

Debut album "All We Know Is Falling" arrived in '06. The album made an impression but not much of one.

Paramore recorded their sophomore effort "Riot!" between January and March, 2007. But they did it without Lamb. He left the band shortly after getting married leaving (Josh) Farro to record both the lead and rhythm parts. However, Taylor York, who had worked with the Farro brothers prior to Paramore, was brought onboard.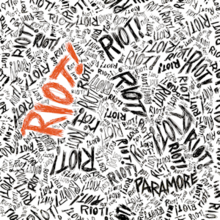 "Riot!" was chosen as the title because it meant "a sudden outburst of uncontrolled emotion" and that, according to the band, summed it up. The album entered the Billboard 200 peaking at #15. Then Paramore took another spin, their third, on the Warped Tour.

Paramore wrapped up a successful year with a performance on MTV's New Year's Eve. A couple months later, Alternative Press named them the "Best Band of 2007" and the group received a Grammy nomination for Best New Artist – but lost to Amy Winehouse. In November, '08, following an extensive tour of the same name, "The Final Riot!," a live set arrived.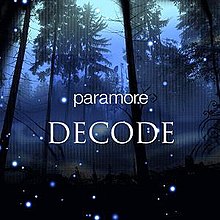 Around the same time, Paramore issued the Rob Cavallo (Green Day, My Chemical Romance, Avril Lavigne) produced single "Decode." That song and "I Caught Myself" appeared on the hugely popular "Twilight" soundtrack.


Cavallo returned to produce Paramore's third studio album, "Brand New Eyes." The lead single from the '09 release, "Ignorance," made its debut in July – the accompanying video was broadcast on all MTV platforms a month later.

Paramore did very well at the 2009 Teen Choice Awards. Beating out the likes of Green Day, the group picked up the Choice Music: Rock Group and Choice Music: Rock Track ("Decode") trophies. Gotta love that "Twilight" connection!

And the awards kept coming. At the 17th annual Kerrang! Awards in London, the 2010 Best Album nod went to Paramore for "Brand New Eyes" which went to #2 on the Billboard 200 and #1 on the Top Rock Albums chart.

Despite the accolades, Paramore suffered a round of departures in '11 when the Farro brothers took a hike claiming, in a bitter blog, that they felt like mere backing musicians. They also wrote of disagreements with Williams regarding song lyrics.
"I was very surprised," said Williams. Guitarist Justin York and drummer Josh Freese were touring replacements.

Paramore's first post-Farro album was a 2013 self-titled effort. "The whole making of this album was a rediscovering of ourselves as a band and as friends," Williams, Davis and York wrote on the band's website.
"It was a process that allowed us the freedom to explore new territory artistically and to liberate ourselves as musicians, singers, as people." They also thanked fans for their support and producer Justin Meldal-Johnsen "for seeing a brand new band in us."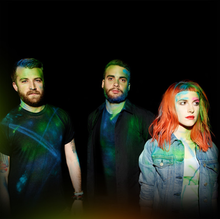 Ilan Rubin (Angels & Airwaves/Nine Inch Nails) played drums on "Paramore" which featured the single, "Now." The album made its debut at #1 on the Billboard 200.
"After Laughter" dropped in 2017. Though the album only peaked at #6 on the Billboard 200 it did top the Rock Albums chart.
Next month (2/10), Paramore plan to release "This Is Why" containing the title track single.
"It summarizes the plethora of ridiculous emotions, the rollercoaster of being alive in 2022, having survived even just the last 3 or 4 years," explained Williams of the band's sixth album.