Thinking about becoming a Rock star? There are two ways to go.
First, you can develop your sound from one album to the next delivering one creative high after another. Trouble is, you may run out of ideas or lose your audience in the process.
Or you can do what Boston did. Release a studio effort once a decade that sounds exactly like the last one and get discovered by a whole new audience. Of course, the old audience, so burned out from listening to the last album, will eagerly devour the 'new' product.
Boston guitarist/leader Tom Scholz was one marketing genius. A mechanical engineering wiz, Scholz and band basically recorded the first album in his basement. Then he got Epic Records interested and re-recorded it in L.A.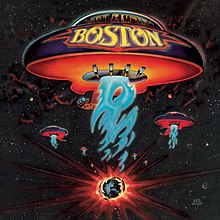 The combo of Scholz's guitar and Brad Delp's powerful, impassioned vocals made Boston's self-titled debut spectacular. "More Than A Feeling," "Foreplay/Long Time" and "Peace of Mind" were huge AM/FM hits. The album racked up fifteen million sales.
Boston's next album was "Don't Look Back," released in '78. Things were pretty much still on track with the title song being the best thing on it.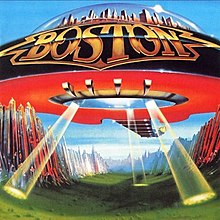 While nowhere near as accomplished as the first set it did well enough for Epic to consider Boston one of its core acts. And core acts had to produce. But Scholz was not a man who liked to be rushed.
Here's what happened in the world between the release of "Don't Look Back" and Boston's next effort, the aptly titled, "Third Stage."

1. Disco music withers and dies.

2. Iran takes U.S. hostages.

3. Ronald Reagan defeats incumbent Jimmy Carter in the presidential election.

4. Iran releases U.S. hostages.

5. Assassination attempt of Reagan.

6. MTV is launched.

7. A furious Epic demands a Boston album.

8. Scholz refuses to deliver – until he's ready.

9. Michael Jackson fights off Prince for world pop domination.

10. U.S. invades Grenada to weed out commies.

11. Reagan re-elected.

12. Boston signs with MCA Records.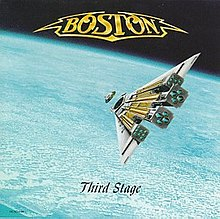 Prior to "Third Stage" there were personnel changes. It seemed some band members were just as anxious as Epic about Scholz's activities – of lack thereof.
The album did contain the ballad "Amanda," a major pop hit.
In '96, Boston, with additional personnel changes, released "Walk On."

Critics chided Boston for being a formula band. And that may be. But before the formula got run into the ground (thanks to both the band and FM radio) it was something to behold.

Years in the making, as it is with all Boston albums, "Life, Love & Hope," the group's sixth full-length set but their first release since '02's "Corporate America," dropped in '13.
Scholz stated that the album would not have any Delp vocals – he had committed suicide in '07. However, the end product did. Additional vocals were provided by Kimberley Dahme, David Victor and Tommy DeCarlo.