The great thing about alcohol is briefly, very briefly in fact, all things seem possible. With a buzz on, drinking away the evening in a Chinese restaurant in Athens, GA, future members of the B-52s, who had little or no prior musical experience, decided to form a group.

The name came not from the lethal bomber, but from the Southern slang for the high stacked bouffant hair styles worn by singers Kate Pierson and Cindy Wilson. Armed with guitarist Ricky Wilson (Cindy's bro), drummer Keith Strickland and Fred Schneider's "wacky" vocals, the B-52s landed in New York playing Max's Kansas City and CBGBs.
What made the B-52s work was the juxtaposition of 80's Wave, '60s girl-group gloss and Schneider's salacious vocals.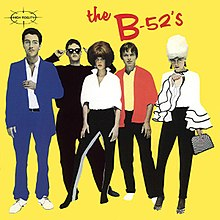 Scoring with the kitschy "Rock Lobster" and "Planet Claire," which sounds like Yoko Ono with pop sensibilities, the B-52s released their self-titled debut and defining moment in '79.
"Wild Planet" cracked the Album Chart's Top 20 the following year on the strength of the tracks "Party Out Of Bounds" and "Private Idaho."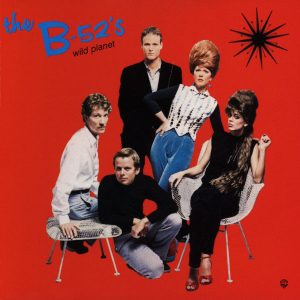 Their next album, "Mesopotamia," was produced by Talking Heads' frontman David Byrne. One paper, it might have looked like a good match but in reality it wasn't. Byrne was an inventive artist while the B-52s were quirky fun. Byrne drained the humor, and without it, the B-52s were seriously lacking.
The situation was remedied with the "Whammy" and "Bouncing Off Satellites" albums.

In '85, Ricky Wilson succumbed to AIDS and the group, not feeling up to promoting "Bouncing Off Satellites," went on hiatus.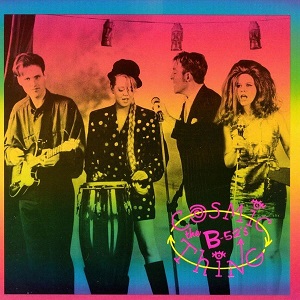 When the B-52s resumed activity, Strickland moved to guitar and they enlisted the talents of ace producers Don Was and Nile Rodgers for "Cosmic Thing."
If the B-52s had previously worked pop's peripheral edge "Cosmic Thing" propelled them to dead center with two major hits; the infectious "Love Shack," the straight-ahead Pop/Rocker "Roam."
In addition, the set held the political "Channel Z" and the sarcastic "Deadbeat Club."