Phil Walden, head of Capricorn Records, suggested Duane Allman, a renowned session guitarist, start his own group.
First, Duane installed his brother as the lead singer. Nobody liked that idea even though Gregg also handled keyboards. Dickey Betts was the second guitarist – you can never have too many guitars. Berry Oakley played bass.
Also, the Allman Brother's Band featured, not one, but two drummers – Butch Trucks and Jaimoe Johanson.

The Allman Brother's Band released their self-titled debut in late '69 and hit the road playing over 500 shows in 30 months.
On top of that, they recorded their sophomore album "Idlewild South." It contained the classic "Memories Of Elizabeth Reed."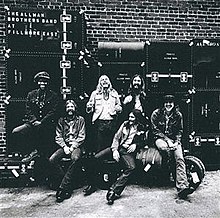 Since the group was perpetually on the road it was natural to release a live album. "At The Fillmore," a double set, was a guitar jam paradise. The extended "Whipping Post" showed the passion, fire and talents of guitarists Allman and Betts. It was lean, tight and enthralling.
Here is where the story took the first of several tragic turns. In Macon, Duane attended a birthday party for Oakley's wife. Riding his motorcycle home he swerved to miss a truck and crashed. Three hours later, following extensive surgery, one of the great guitarists of the time was gone. It was an immeasurable loss.
Still, the Allman Brother's Band persevered. "Eat A Peach" arriving in early '72 featured Duane's last recordings. "Mountain Jam," "One Way Out" and Betts' timeless "Melissa" were among the band's best and prime examples of Southern Rock.
A little over a year after Duane's death, Oakley hit a bus on his motorcycle, just three blocks from where Duane crashed. Initially, he didn't appear seriously injured. Later, at home, he collapsed and died.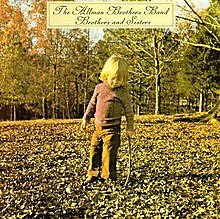 "Brothers and Sisters" contained "Ramblin' Man," which was their biggest pop hit. Ironically, in light of future events, it was kept out of the top spot by the Cher song, "Half Breed." Finally, Trucks was in an auto accident, also in Macon. But he escaped with only a broken leg.
Both Gregg Allman and Betts released successful solo albums. Allman even had a hit with "Midnight Rider."
But '75 was not a good one for the surviving Allman. Busted and under threat of serious jailtime Allman testified against the band's former road manager regarding drug trafficking.
John Herring got seventy-five years. For turning on a friend, the other Allman Band members disowned Gregg. He compounded his troubles by marrying Cher – a "happy" union that went south quickly.
Through it all the "Win, Lose or Draw" and "Enlightened Rogues" albums went gold. But aside from the live "The Road Goes On Forever" the band was done (for the time being).
But as the '90s dawned, a cleaned-up Allman Brothers Band began touring and even took a shot at recording. Kinda like old times.

For '03's "Hittin' The Note," original members Gregg Allman, and drummers Trucks and Johanson were still there.
The album also featured relative newbies; guitarist Warren Hayes ('89), drummer Marc Quinones ('91), bassist Oteil Burbridge ('97) and Butch's nephew, guitarist Derek Trucks ('99).

The group began an annual stand at New York's Beacon Theatre.
Following a liver transplant Gregg, who had been battling Hepatitis C for several years stated, "every day is a gift, and I can't wait to get back on the road making music with my friends."
Sadly, Trucks didn't share that outlook. Apparently distressed over finances, he committed suicide (gunshot to the head) at his home in West Palm Beach, FL on 1/24/17. He was 69.
Within months, Gregg died (5/27/17) also at age 69, at his home in Savannah, GA from complications due to liver cancer.
A little more than three months after his passing, the album "Southern Blood" that Allman had been working on, was released.