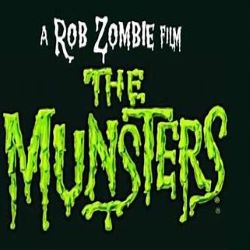 2022: The Rob Zombie directed "The Munsters" for Netflix arrived. The movie was a reboot of the TV series that ran from 1964-66. "It's 100 percent in the spirit of the show," said Zombie. "I didn't want it to be different. I wanted to totally retain the vibe that it had in the '60s."
2021: "The Lunar Injection Kool Aid Eclipse Conspiracy" marks Rob Zombie's first new album in nearly five years. The extended break was due to the production of his movie "3 From Hell."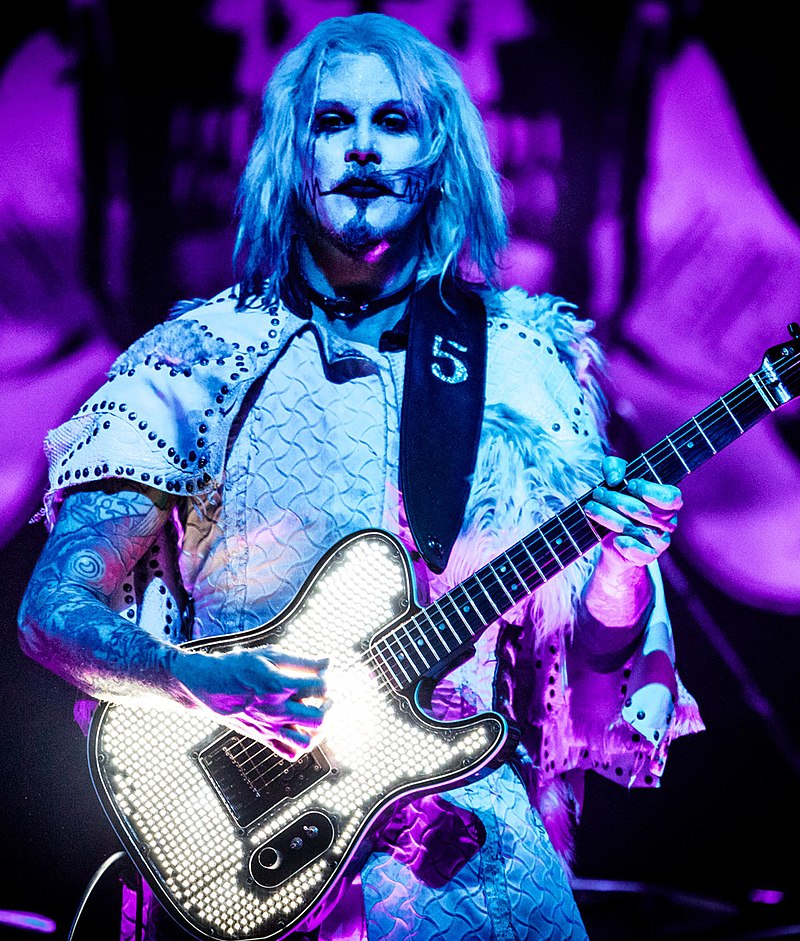 2016: Produced by Chris 'Zeuss' Harris, "The Electric Warlock Acid Witch Satanic Orgy Celebration Dispenser" featured guitarist John 5 (pictured above) and drummer Ginger Fish (both Marilyn Manson vets). Selling 41,000 equivalent album units (including downloads) in its first week, the set debuted at #6 on the Billboard 200.
2015: Rob Zombie released "Spookshow International Live," a 19-song set with a mix of solo Zombie and White Zombie tracks.

2013: Studio album "Venomous Rat Regeneration Vendor" landed containing a cover of Grand Funk Railroad's "We're An American Band." "I think for the first time this new album perfectly merges the old days of White Zombie with the future of what I am doing now," said Zombie. The lead single was "Dead City Radio And The New Gods Of Super Town."

2010: Zombie returned to his first love, comics. He announced "Zombie Presents: Whatever Happened To Baron Von Shock?," with the first issue being a collaboration between Rob and comic artists Donny Hadiwidjaja and Val Staples. "This comic venture is very, very different in tone for me," wrote Zombie on his MySpace page. ". . . I wanted to create something that works more on a slice of life human level." There was also a joint Zombie/Alice Cooper tour in the works. Yes!

2009: Never one to miss the most important holiday of the year – Halloween – Zombie kicked off his "Hellbilly Deluxe 2" tour (named after the album) in Phoenix, AZ, two days before Halloween. It was the first time he'd hit the road under the "Hellbilly" moniker since the original "Hellbilly Deluxe" trek in '98.

2009: Zombie's "Halloween II" was in theaters. But he lost a promo battle. The trailer he crafted was rejected by the studio (it later surfaced online). "[I] spent forever trying to craft something special and they're gonna market it like a generic piece of '80s slasher-movie s**t," complained Zombie.

2007: Zombie wrote, directed and produced the remake/reworking of Halloween, the '78 horror classic. Fellow horror director John Carpenter advised Zombie to "make [the film] his own." Zombie wisely heeded that advice adding original scenes. Critics panned the $15 million film but it grossed more than $80 million worldwide.

2007: "Zombie Live," a concert album (makes sense), was unfurled. The 18-track set was recorded during the '06 Educated Horses tour.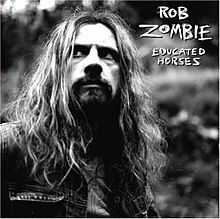 2006: Zombie's "Educated Horses" with "Foxy Foxy" and "The Devil's Rejects" was issued.

2005: Zombie directed The Devil's Rejects. His script was a tale of murder, mayhem and revenge. Perfect "date movie." It was the sequel to House Of 1,000 Corpses.

2003: The horror flick "House Of 1,000 Corpses" was released. Zombie's script named many characters after ones used by Groucho Marx. It was a simple tale of life in the Texas backwoods – inhabited by a sadistic backwater family of serial killers. There goes the neighborhood.

2003: White Zombie/Rob Zombie 'best of" album "Past, Present & Future" dropped. It included new and unreleased material.

2001: Zombie's "Sinister Urge" arrived in stores containing "Never Gonna Stop" and "Feel So Numb."

1998: The morbidly funny single "Living Dead Girl" was from Zombie's "Hellbilly Deluxe" LP. The album, his first post-White Zombie effort, was a mega-seller.


1996: "Astro-Creep 2000: Songs of Love, Destruction and Other Synthetic Delusions Of The Electric Head" was unleashed. White Zombie performed "More Human Than Human" at the MTV Music Awards. They walked off with the Best Hard Rock Video award.

1993: White Zombie made their major label debut on Geffen Records with "La Sexorcisto: Devil Music Vol. I." The title pretty much covered it. Beavis and Butt-head got behind White Zombie and later in the year, "I'm In Hell" appeared on "The Beavis and Butt-head Experience" compilation.

1989: Caroline Records signed White Zombie and released their first full-length album "Soul Crusher" with John Rucci on guitar. Playing hard core primal Rock earned White Zombie a loyal underground cult following. This happened approximately two years after White Zombie's debut EP "Psycho Head Blowout" was released on Silent Explosion Records.