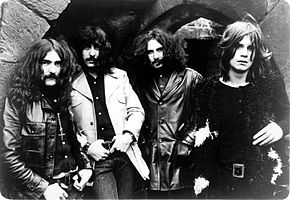 Was Metal in league with Satan? There were a lot of people who couldn't find any other plausible explanation for the genre's lasting popularity. They had to attribute it to outside forces. It couldn't be the music or even expert marketing. No, something more sinister was at work.
In the '50s Rock n' Roll was a communist plot. But by the '70s Satan had taken over. Why let inept commies run something as powerful as Metal? Rumors abounded.
KISS was alleged to stand for Knights In Satan's Service. Religious types, with nothing better to do, played Styx records backwards trying to prove there were Satanic messages. In the end, all they really proved was Styx records often sounded better in reverse. Amid all this craziness there were some bands, like Black Sabbath, whose songs dwelled on the sinister, occult and macabre.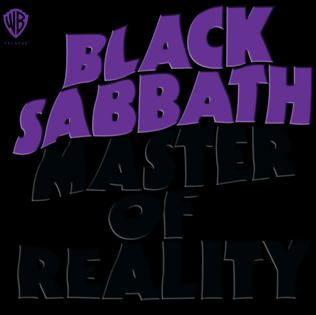 If Black Sabbath didn't invent Heavy Metal, they were certainly present at creation. "Black Sabbath" (1970), "Paranoid" (1971), "Master Of Reality" (1971) and "Sabbath Bloody Sabbath" (1973) are Black Sabbath's best albums.
All had Ozzy Osbourne. Even though the group had declined significantly before his departure, Osbourne's absence was near fatal. An attempt to carry on with Ronnie James Dio provided short-term, strong results with the "Heaven And Hell" album but it didn't last – due the launch of Dio (the band).

When the term "Heavy Metal" (taken from the William Burroughs novel "Soft Machine") was coined in the late-60s it was used to describe loud, earth-shaking guitar-oriented Rock.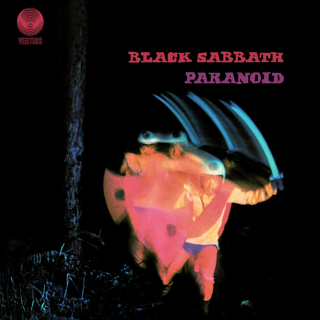 "Paranoid," a groundbreaking album, defined ultimate Heavy Metal as Osbourne's staccato vocals battled Tony Iommi's machine gun guitar chords.
The first groups tagged with the term (Led Zeppelin, Deep Purple and so on) found it derogatory but the next wave, including Black Sabbath, embraced the title and all its loutish connotations. Dishonor had its own reward.