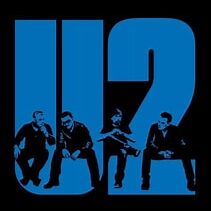 If the Rolling Stones were the "World's Greatest Rock Band" in the late '60s and early '70s, then U2 possessed the title in the '80s. From Ireland, the band was also known for making potent social and political statements – usually death for most Rock groups.
U2 got together when drummer Larry Mullen posted a notice at his school looking for band members. U2 started out, as Feedback, then The Hype. Paul Hewson gave himself the name Bono Vox, taken from a hearing aid company. Guitarist Dave Evans became 'The Edge'. The nickname was provided by Bono and had something to do with the shape of Evans' head.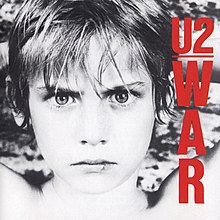 U2's "War" album containing "New Year's Day" and the fierce "Sunday Bloody Sunday" was their breakthrough.
U2 went on to release the ground-breaking "Joshua Tree." The '87 album had "With Or Without You," "Where The Street Have No Name" and "Still Haven't Found What I'm Looking For." It defined U2 as a challenging and creative force. In the '90s, U2 stretched out with the "Achtung Baby" (industrial), "Zooropa" (Alt. Rock/EDM) and "Pop" (techno).

U2 logged several successful mega-tours that often were the year's top draw.
Meanwhile, Bono became increasingly known for his involvement in notable causes like the elimination of crippling third world debt.
It was not uncommon to see Bono meeting with presidents, politicians and religious leaders in an effort to mitigate suffering around the world. He even launched a product line in '06, RED (with participation from Converse, The GAP and Apple, among others), to fight AIDS in Africa.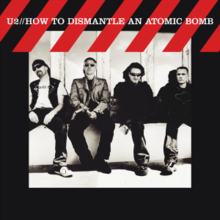 '04 saw U2 roar to the top of the album charts (again) with "How To Dismantle An Atomic Bomb" containing the hit "Vertigo."
They followed that with an induction into the Rock N' Roll Hall of Fame.