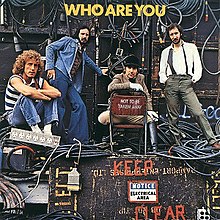 It's nothing short of ironic that a group that first got noticed for the line "I hope I die before I get old" (from "My Generation"), lasted over forty years.
In great bands each member contributes something valuable and irreplaceable. The Who was one of the few bands not dominated by their lead singer. Roger Daltrey's lasso twirling of the microphone cord had to compete with the windmill guitar antics of Pete Townshend, who was also the band's chief songwriter. There was also Keith Moon's over-the-top manic drumming. Meanwhile, bassist John Entwistle stood stoically off to the side providing a solid foundation. Somebody had to.
The Who arrived in the mid-'60s with youth anthems like "My Generation" and "The Kids Are Alright." In addition, The Who's concerts were frenzied experiences. They destroyed their instruments long before it was fashionable. They brought down the house with a smashing performance at the legendary Monterey Pop Festival.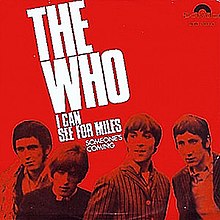 The Who were far more bombastic than their Brit Invasion counterparts. Their all-time best song "I Can See For Miles" features the rough interplay between Townshend's guitar and Moon's drums – each playing for maximum dramatic effect. Only Moon would have the nerve or gall to challenge a brilliant guitarist for the spotlight.
All that would have insured them a place in Rock history. But there was more. As the '60s were coming to a close there was news that Townshend was composing a Rock opera. Most everybody laughed at the idea and expected The Who to take a big dive. They didn't. "Tommy," the story of a deaf, dumb and blind kid who was a "Pinball Wizard" became both a commercial and artistic success.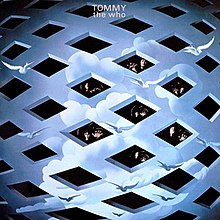 "Live At Leeds" came next in '70 and was one of the all-time great live Rock albums especially their thunderous rendition of Eddie Cochran's "Summertime Blues."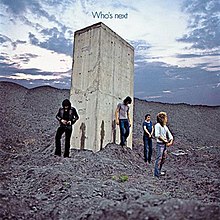 But The Who's greatest achievement came a year later with "Who's Next" containing the stunning "Won't Get Fooled Again," "Bargain," and "Baba O' Riley."
They hit a rough patch in the mid-70s but bounce back in '78 with "Who Are You." After that, forget it. With Moon's passing in '78 it might have been a good time to hang it up. Proclaiming Moon irreplaceable, they replaced him anyway with ex-Faces drummer Kenney Jones. Jones was no Moon.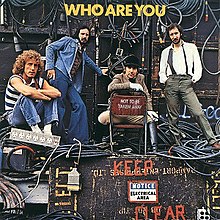 The Who also launched a series of successful "farewell" tours. Jones didn't last long and The Who continued, for a period, as a trio.
In '02, Entwistle died from an apparent cocaine-induced heart attack in Las Vegas just prior to the launch of the band's U.S. tour. Not wanting to upset fans or concert promoters, Daltrey and Townshend pressed on with the tour as a "tribute to John." Declaring Entwistle "irreplaceable" (hey, we've been here before!), they hired Pino Palladino, who had worked on Townshend's solo projects.