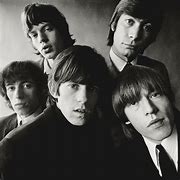 Taking their name from a Muddy Waters song The Rolling Stones were Known as the "World's Greatest Rock n' Roll Band."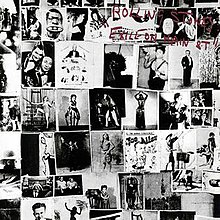 For the record their reign spanned from "Beggar's Banquet" ('68) to the double set "Exile On Main Street" ('72). In between is a body of work from the Stone's most creative and accomplished period that included the albums "Let It Bleed," "Get You Ya-Ya's Out (a live set), and "Sticky Fingers."
In the world of Rock four years on top means a lifetime of tours.
The Stones started as an R&B outfit in London. Singer Mick Jagger had a future (he was a student at the London School of Economics). Guitarist Keith Richards didn't. As for Brian Jones, he was something else. He could play Blues guitar better than anybody and could make music on just about any instrument. That came in handy later on. The man had talent flying out of his fingers.
Charlie Watts, one of Rock's all-time great drummers and the relatively quiet Bill Wyman on bass completed the line-up. The Stones originally had a piano player, Ian Stewart, but he became expendable becoming the group's road manager (and recording session pianist).
After ditching their obvious Blues influences the Stones delivered "(I Can't Get No) Satisfaction." one of the two or three best songs of the decade. Jagger and Richards came up with several more hits; "19th Nervous Breakdown," "Have You Seen Your Mother, Baby (Standing In The Shadows)," "Get Off Of My Cloud" and "Paint It Black" (featuring Jones on sitar), to name a few.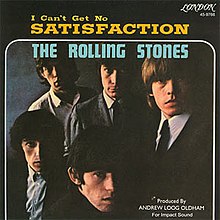 Had the Stones disbanded in the late '60s they probably would be remembered as a singles act with an R&B leaning – much like The Animals. That almost happened. Jones, debilitated by drugs died under mysterious circumstances, days after being fired from the band. He was replaced by Mick Taylor (formerly of John Mayall's Bluesbreakers).
Jagger and Richards had their own arrests and trials for drug possession. But in the end, despite how dire it looked at times, neither served serious jail time.
In the late '60's Rock music's focus shifted from singles to albums. Fortunately, Jagger/Richards had made leaps and bounds in their songwriting capabilities, poised to create brilliant albums. But they still delivered the hits: "Sympathy For The Devil," "Jumpin' Jack Flash," "Brown Sugar" and even the disco tainted "Miss You."
The '69 U.S. tour was a critical moment in the Stones career. After a three-year absence and a new guitarist (Taylor) were they still a viable live act?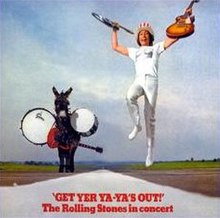 The answer was definitely 'yes' as the concert album "Get Yer Ya-Ya's Out!" so amply demonstrated. Yet, because it was the Stones there had to be controversy and trouble.
It was all documented in the Maysles Brother's (Albert and David) "Gimme Shelter" (the title taken from a dark, brooding Stones song), one of the most telling, honest and disturbing Rock films ever made.
"Gimme Shelter" began with the Stones and especially Jagger in top form before an adoring Madison Square Garden audience. Mick's performance was perfect, a confident performer delivering. The film closed with the tragedy of Altamont.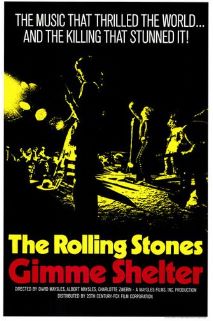 The original plan was to stage a free concert, billed as Woodstock West, at San Francisco's Golden Gate State Park but the venue was moved to the Altamont speedway- dozens of miles away. In what turned out to be a critical mistake Hell's Angels were hired as "security." There was violence throughout the day during performances by Jefferson Airplane and Santana.
In the pitch black, dark of night, the Rolling Stones took the stage. And then all hell broke loose. Jagger had no control over what was happening in front of him – fights turned into brutal free-for-alls with the Angels dishing out the punishment. The Madison Square Garden performer, the one in total control, was lost amongst Altamont's violence and stabbing death of Meredith Hunter. His threats to stop playing unless the violence stopped fell on deaf ears.
The concert revealed the strengths (and weaknesses) of the Rolling Stones at their peak.
Taylor left after five years. At that point, Ron Wood (ex-Faces) stepped in. The Stones seemed on a cycle of tour/live album, repeat.
Wyman eventually retired and Watts passed away.
But the Stones kept rolling.