Fredrick Bulsara was born in Zanzibar. His family later immigrated to England and while in an English boarding school he picked up the name Freddie. Years later, figuring Bulsara wouldn't cut it in the music business he changed his name to Mercury, after the winged messenger.
Mercury came up with the name Queen. He thought it was regal and splendid. And yes, it could possibly have a gay connotation.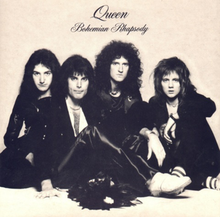 It was track "Killer Queen" that broke through in both the U.K. and U.S. Next, Queen created "Bohemian Rhapsody." Six minutes in length, record people figured it was far too long for the three-minute standard of commercial radio (even after all the '60s extended songs). The band held firm and was rewarded with a hit.
By Queen's third album, "Sheer Heart Attack," they were on top in their native U.K. and getting noticed in the U.S. The next two albums "A Night At The Opera" and "A Day At The Races" (the titles taken from two of the Marx Brothers' more popular films) show Queen at their peak with Mercury's intense but layered vocals and Brian May's scorching guitar. "Opera" has "You're My Best Friend" and the classic or classical "Bohemian Rhapsody." "Races" features "Tie Your Mother Down" and "Somebody To Love."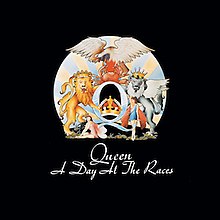 Queen, probably more than any '70s group, showed a diversity and a willingness to reinvent. While Mercury received the most credit for the band's innovations guitarist Brian May, bassist John Deacon and drummer Roger Taylor, all accomplished musicians, made countless creative contributions that propelled the band forward.
While "Killer Queen" was straight ahead, "Bohemian Rhapsody" had operatic overtones. Contrast that with the stripped down, bass riff driven "Another One Bites The Dust," and the truly retro production of "Crazy Little Thing Called Love." "We Are The Champions/We Will Rock You" became one of the most played song at sporting events,
Queen occasionally made mistakes like the "Flash Gordon" soundtrack, but they were always able to bounce back.
On the day before his death in '91 Mercury publicly announced he was suffering from AIDS. His death effectively put an end to the group – for the time being.
Queen eventually returned to touring initially fronted by Paul Rodgers (Free, Bad Company) and later by Adam Lambert (American Idol) but it was the Queen biopic "Bohemian Rhapsody," that put Queen, once again, front and center.

It made it to theaters after years of planning, discussions and negotiations.  That was followed by production, directorial and cast changes. But the film, released in'18, starring Rami Malek as Mercury, had a $51.1 million opening and netted $141 million worldwide in its debut weekend. It became the most successful Rock biopic in history.