Had The Pretenders gone no further than their '84 album "Learning To Crawl" (which nearly happened) they would have accomplished a lot.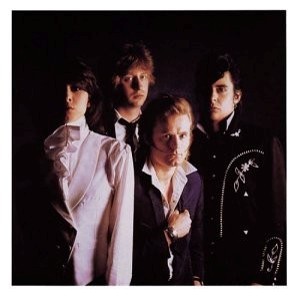 Having released their self-titled debut (with "Stop You Sobbing," "Brass In Pocket" and the jangling "Mystery Achievement) and "Pretenders II" (containing "Message Of Love," "I Go To Sleep" and "Talk Of The Town") The Pretenders' story took an ironic twist.
Bassist Peter Farndon was rolling out of control due to drugs and alcohol. So the decision was made to kick him out of the band. Ironically, the next day (6/16/82), guitarist James Honeyman-Scott died from a drug overdose. Farndon wasn't any luckier. A year later, he too succumbed to drugs.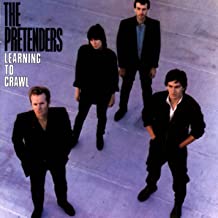 Only Hynde and drummer Martin Chambers were left. They started working with Rockpile guitarist Billy Bremner and bassist Tony Butler finishing "My City Was Gone" and "Back On The Chain Gang."
Then Robbie McIntosh and his pal Malcolm Foster were installed on guitar and bass. This line-up the recorded the remaining tracks for the group's premier album "Learning To Crawl." The set, also featuring the rollicking hit "Middle Of The Road," reached #5 on the Billboard 200 becoming the band's highest charting record.
Band instability, a true Pretender's trait, surfaced again. Chambers was sacked but later returned. However, it wasn't long before McIntosh and Foster departed for good, replaced by guitarist Adam Seymour and bassist Andy Hobson (bass).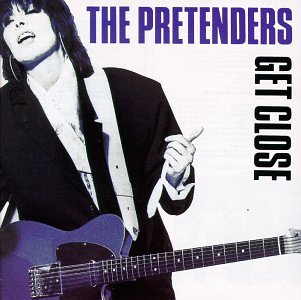 The "Get Close" album landed in '86 while "Packed" with "Never Do That" and "Sense Of Purpose" arrived four years later. Another four years passed before "Last Of The Independents," containing the emotional ballad "I'll Stand By You," arrived.
Only Hynde and Chambers attended when The Pretenders were inducted into the Rock and Roll Hall of Fame ('05). In her acceptance speech, Hynde remembered the musicians who'd been in the group before making a special, if puzzling, tribute.
"I know that The Pretenders have looked like a tribute band for the last 20 years. … And we're paying tribute to James Honeyman-Scott and Pete Farndon, without whom we wouldn't be here. And on the other hand, without us, they might have been here, but that's the way it works in Rock 'n' Roll."