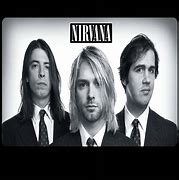 Nirvana's Kurt Cobain ushered in the Grunge Era. His death spelled its end.

Always feeling an outsider, Cobain deliberately tried to separate himself, or at the very least insulate himself, from the rest of the world. He took up drums but his first musical contribution was hauling gear for the Melvins. That gig led to meeting Krist Novoselic. Their initial effort had Cobain on drums and Novoselic playing guitar. When Melvins' drummer Dale Crover joined, Cobain moved to guitar and Novoselic to bass. Starting out as Ed, Ted, Fred and later, the Fecal Matter, they finally settled on Nirvana.
Roaming the Northwest club circuit built a large and dedicated following. That, in turn, led to Nirvana's signing with the Seattle based Sub-Pop label. Their first release, despite Cobain's numerous compositions, was a Shocking Blue cover "Love Buzz." Bleach" followed and became a college radio staple.
"Silver" came out in mid '90. After a series of drummers had come and gone they found David Grohl. They also had a demo that caught the attention of producer Butch Vig who subsequently ran the boards for the band's next album.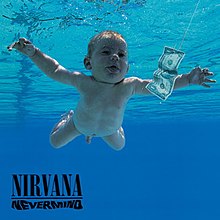 "Nevermind" was nothing short of being a landmark creation with "Smells Like Teen Spirit," "In Bloom," "Lithium" and "On A Plane." But the best song was "Come As You Are." Starting with a hypnotic, reverb drenched guitar riff the song built until it exploded with Cobain screaming "No I don't have a gun." Of course, he did. Fame, fortune and all that noise descended on the group, and on Cobain in particular.
Riding "Nevermind's" coattails, "Insecticide," released in '93, was an excellent collection of early Nirvana live and studio recordings.
Also that year, "In Utero" arrived. The album was not as driving, hard-edged or sonically dense as "Nevermind." Some attributed this change to Cobain's growing heroin addiction.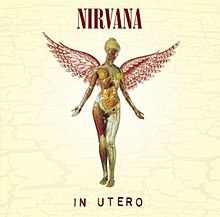 The brooding "Heart Shaped Box," the self-reflective "Dumb" and remorseful "All Apologies" were the best tracks. The album's production was fraught with several false starts and sudden stops.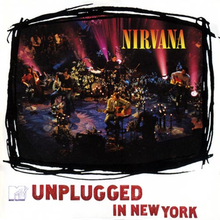 Nirvana's '93 "Unplugged" session for MTV illustrated the band's depth and musicianship. The performance, which included a cover of David Bowie's "Man Who Sold The World," proved Nirvana was not solely reliant on Grunge's wall of sound.
When things unraveled, it all went too quickly. Maybe it was life with Hole's Courtney Love (Kurt and Courtney married in '92 with Francis Bean born later that year). It could have been the pressures of Rock stardom. Or heroin (Cobain had been in and out – mostly out – of rehab). Maybe there was just a big hole that nobody or nothing could fill. On April 4th, 1994, Cobain's mom filed a missing person's report. A few days later Cobain's body was discovered at his Seattle residence (ruled suicide by shotgun).
Years later, the furious mud-slinging battle with Grohl and Novoselic pitted against Love and a fleet of attorneys subsided long enough to get the papers signed allowing the release of a retrospective simply titled "Nirvana" featuring the group's last recording, "You Know You're Right."