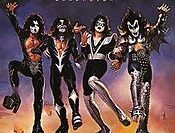 Chaim Witz, The Demon – otherwise known as Gene Simmons – was born in Israel in '49. His parents had survived the Holocaust in Eastern Europe and immigrated to Israel. When Chaim's parents divorced in '54 he and his mother came to the U.S. settling in Brooklyn. As Chaim began learning English, comic books and horror films fascinated him. Obviously, this came into play later.
By '71 Chaim, now calling himself Gene, had hooked up with guitarist Paul Stanley in Wicked Lester. They even managed to get a record deal from Epic that went nowhere. But it did provide the two with some money to live on.
Gene was also supporting himself as a schoolteacher. However, he ran afoul of Spanish Harlem's P.S. 75 school administration for using Spiderman #36 as a teaching tool. He knew his students didn't like to read but loved comics. Seemed like a good way to go. Also, Gene had adopted 'Simmons' as his last name.
During the waning hours of Wicked Lester there was an ad in Rolling Stone's East Coast edition that read "experienced drummer willing to do anything to make it." Enter Peter Criscoula (Criss). Finally, when guitarist Ace Frehley joined, it was the end of Wicked Lester and the beginning of KISS – lights, make-up, stage costumes, explosions and loud, driving Rock.
Two guitars, one bass, one drum kit and a ton of high energy power. It served them well. Being locked in the '70s was not nearly as lethal as venturing from the formula. Fortunately, they don't do that often.
KISS' make-up was Simmons' idea. And it was perfect. First, it allowed some ordinary looking guys to be Rock stars. Secondly, and nobody thought of this at the time, the make-up hid the inevitable aging (until it became too pronounced).
All in all, KISS had an incredible run from '75 – '77, a long time in Rock years.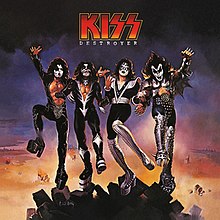 "Destroyer" ('75) featuring the throbbing insanity of "Detroit Rock City" along with the anthem "Shout It Out Loud." To be honest the album does have "Beth" probably the lamest "rock" ballad ever released by a major group. Of course, it was their biggest pop hit.
"Alive" ('75) showed the damage KISS could do onstage. Early KISS records seem confined. The studio may have inhibited or intimated them. Recording and re-recording takes a lot of the fun and spontaneity out. Then there's that drive to make everything letter perfect.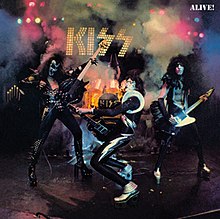 In concert KISS was a party band to the hilt and party bands don't worry. They play loud, have fun and put on a show. "Rock And Roll All Night" and "Deuce" were the highlights from this exceptional set.
KISS was so big that each band member got to record a solo album in '78. This, in itself, was not really a bad idea. The band's label, the infamous Casablanca Records, initially thought of shipping 500,000 copies of each album. But they got talked into upping that to a million. That was a bad idea. Everybody got a platinum album and Casablanca got millions of returns – which cost a fortune.
For the record, the Frehley and Simmons albums, which did the best, only reached the half a million mark in sales. Simmons got the highest on the Billboard 200 at #22. Frehley peaked at #26 but he nailed the biggest hit with "New York Groove." Stanley and Criss only reached #40 and #43, respectively.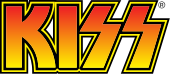 In the '80s the band had fractured due to constant touring, personal conflicts and yes, drugs. Criss and Frehley got axed with replacement players jumping in.  The show went on and on. KISS played everywhere (regularly supporting the troops) and stuck their logo on everything from lunchboxes to coffins.
They never seemed too bothered at being repeatedly snubbed by the Rock and Roll Hall of Fame – until they were inducted. Then they unloaded on the Hall, the selection committee and just about anybody in sight. They were masters of their universe.