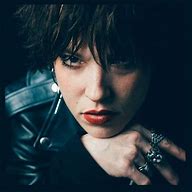 "As a kid, when a lot of my friends were into Backstreet Boys, I attached myself to Alice Cooper, Cinderella, and Van Halen," Lzzy Hale (pictured above) said in an interview.
It's always impressive when a band's debut full-length album lands on the Billboard Album Chart's Top 40. That happened to Halestorm, essentially a melodic Metal outfit, but they had been issuing self-released EPs for a number of years before "One And Done," a five-track live set, rolled out on Atlantic Records in '06.
Halestorm also logged a lot of road time opening for Seether, Trapt and Shinedown. The Shinedown connection led to a Lzzy Hale/Shinedown version "Shed Some Light." But the effort was shelved though it was played on a few Pennsylvania radio stations.

But the road work eventually paid off. Featuring the lead single, "I Get Off," Halestorm's self-titled debut arrived in '09 and out of the box took possession of the #40 slot of the album chart.
An east coast show was recorded (on 04/30/10) and released as "Live In Philly 2010." That was followed by the "ReAniMate:The CoVeRs" EP. The genre bending collection featured covers of "Out Ta Get Me" (Guns N' Roses) "Bad Romance" (Lady Gaga) and "Slave To The Grind" (Skid Row).
The '12 EP "Hello, It's Mz. Hyde," was a four-song preview of the group's full-length effort, "The Strange Case Of…" which dropped later in the year. The album yielded the single "Freak Like Me," Halestorm's first song to reach the top of the Billboard Hot Mainstream Rock Tracks chart.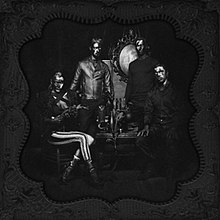 "ReAniMate 2.0," with covers of Daft Punk's "Get Lucky" and Stevie Nicks' "Gold Dust Woman," came a year later.
After also covering the Dio song "Straight Through The Heart" for the "Ronnie James Dio – This Is Your Life" tribute album, Halestorm rolled out "Into The Wild Life."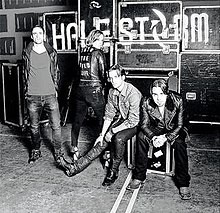 "This album is not a departure, it is an invitation to all things Halestorm," stated Hale. The set peaked at #5 on the Billboard 200 and topped the Rock Albums, Alternative Albums and Hard Rock Albums charts. The lead single was "Apocalyptic."
Another EP arrived in '17. "ReAniMate 3.0" included a cover of Joan Jett and the Blackhearts' "I Hate Myself For Loving You," Whitesnake's "Still Of The Night," Soundgarden's "Fell On Black Days" and Metallica's "Ride The Lightning."
The group's next full-length effort, "Vicious," containing the singles "Uncomfortable," "Black Vultures" and "Do Not Disturb," dropped in '18. "Every record, we try to kind of get it closer and closer to what people see every day live," Hale explained.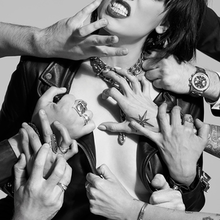 "Back from The Dead," a '22 release, was Top 5 on both the Top Rock Albums and Hard Rock Albums chart. The title track from Halestorm's fifth studio effort topped the Rock radio chart.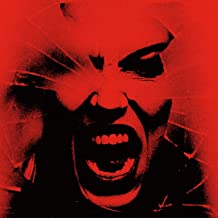 "This album is the story of me carving myself out of that abyss," explained Hale. "It is a journey of navigating mental health, debauchery, survival, redemption, rediscovery, and still maintaining faith in humanity."