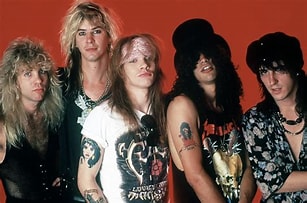 Here is a band with an "appetite for destruction.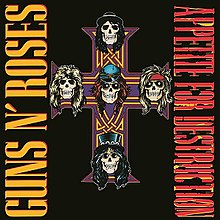 Guns N' Roses major label debut "Appetite For Destruction" was a monster selling six-million copies before the dust settled. "Sweet Child O' Mine," written about Axl's girlfriend and future ex-wife, Erin Everly, rode heavy-duty vocals and Slash's blistering guitar solo straight to the top. They followed that up with the Metal frenzy of "Welcome To The Jungle" and a tour supporting Aerosmith.
The band's sophomore set, "G N' R Lies" went to #2 on the Billboard 200 and shipped over five-million copies – impressive but a major step down from "Appetite's" sales. "Patience" was the only single released and it peaked at #4 on the Billboard 100.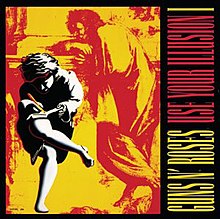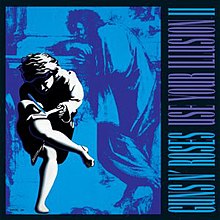 '91 saw the release of "Use Your Illusion I" & "Use Your Illusion II," a double set that was sold separately. Both topped the Billboard 200.
Guns N' Roses always managed to find controversy. There were those pesky arrests for disorderly conduct or public disturbance. During various performances or awards shows, a band member or two would show up intoxicated and say something that got everybody riled. Angered by something, usually insignificant, band members routinely announced they were leaving.
Next up was the Punk Rock/Hard Rock covers album "The Spaghetti Incident." It was another commercial success.
As the mid-90's arrived, Guns N' Roses ground to a halt with Slash sliding into Slash's Snakepit. As a result, Rose announced that Slash was no longer in the group. So much for that – and Guns N' Roses. Later, Slash showed up in Velvet Revolver with former Stone Temple Pilots frontman Scott Weiland.
By the mid-90s, GN'R was on the ropes. (Also, Grunge had rendered "Hair Metal" obsolete.) In addition to Slash, drummer Steven Adler and bassist Duff McKagan bailed. And getting another album recorded was proving extraordinarily difficult. Tracks were laid down for a new album then discarded. Band members came and went.
Thanks to their "Greatest Hits" Guns N' Roses, almost in spite of themselves remained a strong concert draw.
And after a mere 13-year wait "Chinese Democracy" was finally released. It was not brilliant, but it was something. The album debuted #3 on the Billboard 200 chart.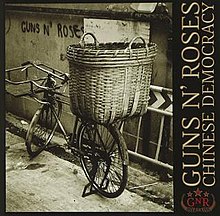 The "Appetite For Destruction"-era lineup (Rose, Slash and Duff McKagan) performed for the first time in nearly twenty-six years at the Troubadour in L.A. The debut reunion show was billed as "Not In This Lifetime," quoting Rose from '12 about a possible reunion.
The "Not In This Lifetime" tour won the '17 "Top Tour/Top Draw" category at Billboard's annual Touring Awards in L.A. The trek had grossed more than $400 million in a year-and-a-half.