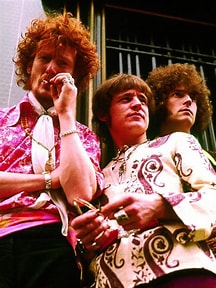 During the '60's, and into the early '70's, guitarist Eric Clapton never stuck with a group for very long. This fact caused great consternation among the lesser lights who were counting on Clapton to be their meal ticket. By the time Cream formed, Clapton had been with the Yardbirds and John Mayall's Bluesbreakers. He played two years or less with each. And Cream was no different.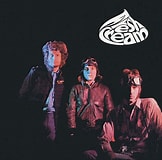 "Fresh Cream" was a basic Blues-Rock workout with Clapton updating his Yardbirds sound. It held Rocked-up Blues covers ("I'm So Glad," "Rollin' And "Tumblin'"), originals ("I Feel Free") and Ginger Baker's brief (five-minute) drum solo "Toad."
With the arrival of Jimi Hendrix and the whole psychedelic scene, Cream tossed the Blues in the backseat and joined the parade with "Disraeli Gears."
"Strange Brew," "Dance The Night Away," "SWLABR" and the ultimate psychedelic excursion, "Tales of Brave Ulysses," catch the spirit of the times while still being great songs. Of course, overshadowing all of this was bassist Jack Bruce's riff-driven "Sunshine Of Your Love." It became a mega-hit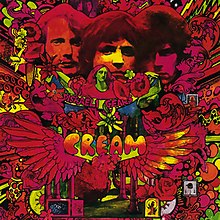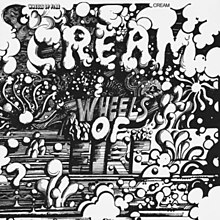 Along the way Cream garnered a reputation as an exciting improvisational live act. "Wheels Of Fire" was a half-live/half studio double album. The studio portion was almost equal to "Disraeli Gears" with "Deserted Cities Of The Heart," "Those Were The Days" and "White Room." The latter, one of Cream's best songs, featured a blazing Clapton solo. The undisputed highlight of the live set was Clapton's reinvention of Robert Johnson's "Crossroads." But there is also an extended version of Baker's "Toad."
"Goodbye Cream" took the "Wheels Of Fire" concept and condensed it to one album. There were live versions of songs from "Fresh Cream" ("I'm So Glad") and "Wheels Of Fire" ("Politician" and "Sitting On Top Of The World") plus an original by each member. Of the originals Clapton's "Badge" stands out – an innovative song with The Beatles' George Harrison on rhythm guitar. (No, B-A-D-G-E is not the song's chord progression. The word "bridge" was written on a draft of the lyrics but was misread as "badge," hence the name.)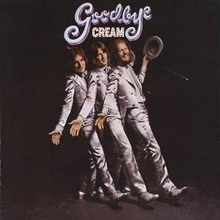 Following the band's demise, due in part to the inherent limits of the trio concept and Baker and Bruce's constant bickering, two "Cream Live" albums were released in a relentless effort to separate fans from their money.