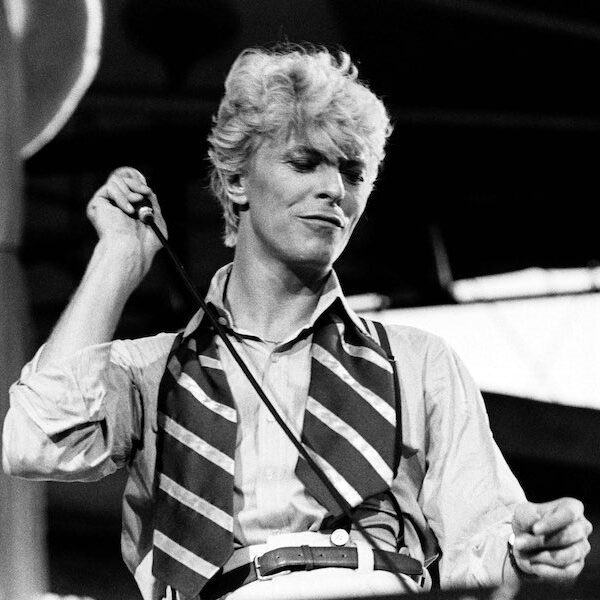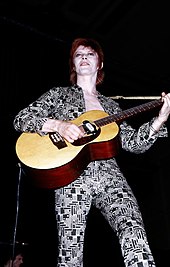 No one in Rock was more consistently influential than David Bowie.
Beginning with Ziggy Stardust, David Bowie effectively adopted (and discarded) images and styles creating an incredible and varied body of work.
Hyped on his father's Little Richard records, an eight-year-old David Jones announced he would grow up to be England's greatest Rock 'n' Roll star. If he didn't succeed, he came extremely close.
While with the Lower Third Bowie changed his name after discovering that a fellow Brit with the same moniker was appearing in the U.S. television series "The Monkees" (a weekly rehash of The Beatles' "A Hard Day's Night"). To avoid any confusion, he opted for 'Bowie'.
By '66, Bowie was a solo act. Probably a wise decision. It would have been difficult for a group to keep up with his creativity or chameleon nature. In '67, he started wearing stage make-up, an idea copped from Pink Floyd's Syd Barrett.
Bowie's haunting ballad "Space Oddity," timed to coincide with the moon landing, blasted into the U.K. Top 5 – a re-issue reached the U.S. Top 20 in '73. During this period Bowie made an indelible impression with "Changes" and "Rebel Rebel."
Bowie then formed his backing band initially called The Hype with guitarist Mick Ronson who would become integral in the next phase of Bowie's career. Starting as a popular session guitarist Ronson was recruited to add some muscle to Bowie's sound.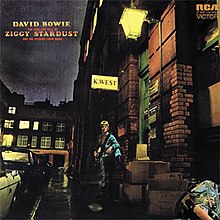 Bowie's worldwide breakthrough came with "The Rise and Fall Of Ziggy Stardust And The Spiders From Mars" album. It told the fictional story of Ziggy Stardust – the pale Rock 'n' Roll star's rise and eventual demise. It was a totally brilliant album that at times, considering Bowie's late '70s drug addiction, seemed prophetic.
His fretwork on "Suffragette City" with its blasting multi-note opening was an exemplary example of Ronson's craft. On stage Ronson was the perfect foil. Bowie looked frail and delicate while Ronson had a road warrior appearance.
"Aladdin Sane" followed and had the pulsating "The Jean Genie," the driving "Panic In Detroit" and a very brutal "Cracked Actor."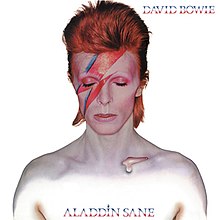 Bowie then veered into Funk with "Fame" (with John Lennon) and "Golden Years." The former went to #1 on the Billboard Hot 100 while the latter peaked at #10.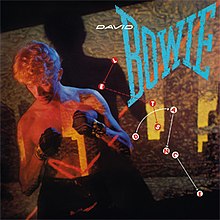 When the '80s arrived, Bowie was there, as the Thin White Duke, with "Modern Love" "Blue Jean" and "China Girl," (the latter co-written by drug abuser/recovery partner and collaborator Iggy Pop).
Bowie released "Blackstar," consisting of original material, on his 69th birthday. But just two days later, January 10th, 2016, he passed away. "David Bowie died peacefully today surrounded by his family after a courageous 18-month battle with cancer," read a statement posted on the artist's social media accounts.