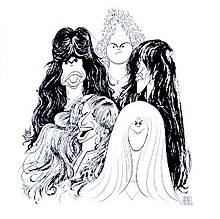 Early Aerosmith got slammed for being a second-rate Rolling Stones. Singer Steve Tyler possessed more than a passing resemblance to Mick Jagger. It wasn't his fault. Jagger just got to the look first. Guitarist Joe Perry was pegged as a Keith Richards knock-off. (Of course, Richards was once dismissed as a Chuck Berry knock-off).
But Aerosmith wasn't as deeply steeped in the Blues as the Stones. Their music was Rock based. Helping push the ragged edges with Tyler and Perry, were Brad Whitford (rhythm guitar), Tom Hamilton (bass) and Joey Kramer (drums).
Their self-titled debut didn't do much in '73 nor did the single "Dream On" (it would rise from the ashes a couple years later). A second effort, "Get Your Wings," also initially failed to garner much attention even though it had "Same Old Song And Dance."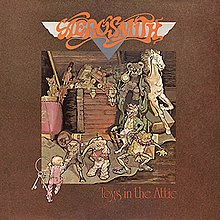 "Toys In The Attic" hit the streets in '75 and featured two Aerosmith classics "Walk This Way" and "Sweet Emotion." The following year a resurrected "Dream On" exploded. Also, "Rocks" was released with "Back In The Saddle" and "Last Child."
"Draw The Line" drew poor reviews and probably deserved them. Aerosmith bounced back with a decent cover of "Come Together" for the ill-conceived "Sgt. Pepper's Lonely Hearts Club Band" movie.
After a live album Perry departed over alleged musical differences with Tyler. Perry was replaced and Aerosmith continued to exist but had nowhere near the power – largely due to the ever-increasing drug use. And that's the way it stayed until the mid-80s.
Geffen Records decided to ink a five record/seven-million-dollar deal with the out-of-rehab, re-grouped (Perry back in the fold) Aerosmith. "Done With Mirrors" did okay but "Permanent Vacation" was a classic album.
The unforgettable "Dude (Looks Like A Lady)," with the sax riff and sly lyrics (pulled off perfectly by Tyler), was accompanied by a comical MTV video.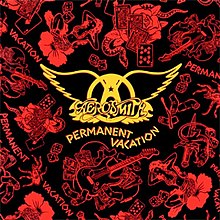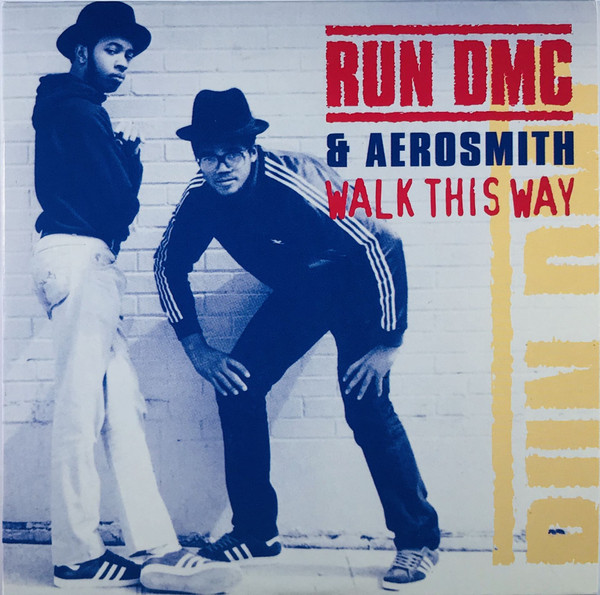 Perry and Tyler also teamed up with Run D.M.C. to create a Rap/Rock version of "Walk This Way." The groundbreaking mash-up was an MTV fave and did a lot to bring Aerosmith back.  This version went ever higher on the Billboard Hot 100 than the original.
To close out the '80s, the band scored with "Love In An Elevator" delivering all the innuendoes that situation provided.
Aerosmith rolled into the '90s with another hit, "Janie's Got A Gun." "I Don't Want To Miss A Thing," a ballad, from the "Armageddon" soundtrack that was Aerosmith's biggest worldwide hit (figures). The '98 release was written by pop songwriting machine Diane Warren. Tyler and Perry also managed to show up in a GAP commercial.
More importantly, Tyler launched Janie's Fund, the philanthropic initiative that provides "a big voice for abused girls." He also became a TV personality appearing in sitcoms and serving as a judge on American Idol (the singing competition). Tyler even dabbled in Country.