Vocalist Scott Weiland met bassist Robert DeLeo at Black Flag concert in Long Beach, CA. The meeting led to the formation of Mighty Joe Young and Shirley Temple's Pussy (that was a lawsuit waiting to happen) before becoming Stone Temple Pilots (STP), with Robert's brother Dean on guitar and drummer Eric Kretz.

They began recording for Atlantic Records in '92. "Core," STP's full-length debut, featured "Plush."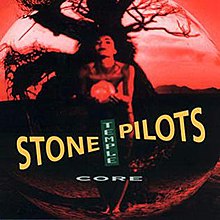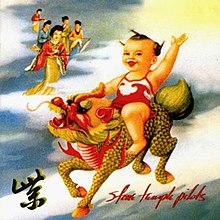 Containing the hits "Vasoline" and "Interstate Love Song," sophomore album Purple" followed in '94. "Purple" became STP's only #1 album on the Billboard 200.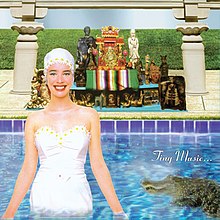 "No. 4" shot out in October of '99 while "Shangri-La Dee Da" appeared two years later.
STP went on a brief tour in support of "Shangri-La Dee Da" before imploding.
What followed was an incredibly messy story.
Weiland joined Velvet Revolver for two albums before getting kicked out.
"This band is all about its fans and its music and Weiland isn't 100% committed to either," said Velvet Revolver guitarist Slash in a statement. "Among other things, his increasingly erratic onstage behavior and personal problems have forced us to move on."
Weiland's life had devolved into a cycle of drug-related arrests and trips to rehab.
Still, when STP reformed Weiland was onboard.
"Between The Lines," the lead single from STP's self-titled comeback album went to #1 on Billboard's Rock Songs chart. "Sometimes we don't feel musically what Scott does lyrically," said Dean DeLeo in a USA Today interview. "He took it to an exciting place. It's pretty twisted."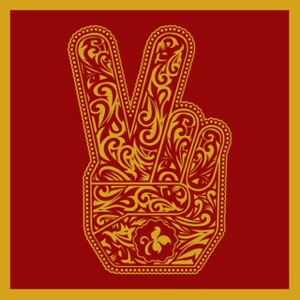 "Stone Temple Pilots" made its debut at #2 on the Billboard Album Chart (behind "Glee: The Music – Season 1, Volume 3 Showstoppers)." It did top the Rock Albums chart.
But Weland's drug fueled behavior got him bounced.
"Not sure how I can be 'terminated' from a band that I founded,' Weiland said in a statement.
The remaining members of Stone Temple Pilots filed a lawsuit against Weiland, who was performing STP songs as a solo, from "hijacking the band's name."
STP recruited Linkin Park's Chester Bennington to be their singer.
Weiland then sued Stone Temple Pilots to stop them from performing under that moniker. The band won and kept the name.
With legal issues settled STP with Bennington issued a five track EP in the fall of '13 titled "High Rise."
However, Bennington left in '15 stating that between STP and Linkin Park there was no room for a personal life.

Less than a month later, Weiland who was touring with his solo band The Wildabouts was found dead (on 12/3/15), apparently dying in his sleep, on a stop in Bloomington, MN. Detectives found a small quantity of cocaine in Weiland's bus bedroom.

The troubled singer was 48.

Less than a year later, Stone Temple Pilots reunited with Bennington for a one-off performance at "From Bach To Rock" to benefit Palos Verdes Peninsula public schools.

But Bennington had his own demons committing suicide in '17.

Amid the tragedies STP selected one-time "X Factor" contestant Jeff Gutt as their vocalist. He made his live Stone Temple Pilots debut at L.A.'s Troubadour.

A few months passed before STP issued their seventh studio album. Another self-titled effort, it was the first to feature Gutt and the first full-length effort without Weiland.
Altering their course, Stone Temple Pilots second effort with Gutt was "Perdida" (Spanish for "loss"), an acoustic album.
The band recorded the set at drummer Kretz's Bomb Shelter Studios. STP utilized a variety of instruments that weren't associated with the group in the past.