Geddy Lee (bass/vocals), Alex Lifeson (guitar) and John Rutsey (drums) formed Rush in '69 as a covers band (Cream, Hendrix, Led Zeppelin, etc.). Four years later they recorded their first album and shopped it around. No one was interested so they started their own label, Moon Records.
A copy of the album was sent to legendary Cleveland Rock station WMMS. A DJ, Donna Halper, brought the group to the attention of Mercury Records, who re-released the "Rush" album.
Along the way, Rutsey quit for health reasons and was replaced by Neil Peart who incorporated Swing and Jazz in his playing and served as the band's primary lyricist.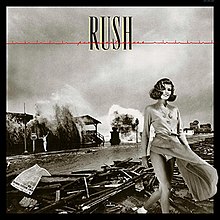 "Permanent Waves" with "Spirit Of The Radio" was the breakthrough Rush had been looking for.
The following year, '81, saw the arrival of "Moving Pictures." It had the instrumental "XYZ" and the group's signature song "Tom Sawyer."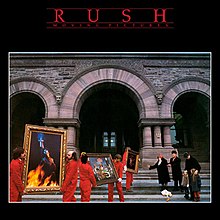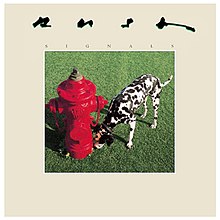 '82's "Signals" contained Rush's most popular single "New World Man." They continued to produce successful albums through the remainder of the '80s ("Grace Under Pressure," "Power Windows" and "Hold Your Fire") and also released "live" albums sometimes augmenting their sound with keyboards.
At the end of the decade Rush left Mercury for Atlantic. Their first release for their new label was "Presto" which had a more straight-ahead, less Progressive Rock, approach. "Roll The Bones," with the rhythmic title track, was next.

After taking three years off Rush returned in '96 with "Test For Echo." The effort momentarily tied them with KISS as the group with the most U.S. gold records.
Following Rush's 19th studio album "Snakes & Arrows" the band topped Billboard's "Hot Tours" chart, based on ticket sales for their North American "Time Machine Tour." Over three months (August – October) in '10 they sold more than 270,000 tickets, with a gross of $18,989,834.

Coda: Peart passed away in early '20 (1/7) after battling brain cancer and that effectively put an end to Rush.