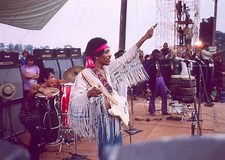 James Marshall Hendrix was born in Seattle, dropped out of high school, joined the Army (rather than go to prison for riding in a stolen car) and was discharged about a year later (due either to injury, stated sexual orientation or general disinterest in being a soldier – take your pick).
Out of the army Hendrix began working in various touring bands, including Little Richard's, where he was allegedly fired for diverting too much attention from the star.
While playing in New York under the name Jimmy James, Hendrix was "discovered" by The Animals' bass player Chas Chandler. Chandler was about to leave The Animals and go into artist management.
He shipped Jimi to England. With the addition of Noel Redding (bass) and Mitch Mitchell (drums) The Jimi Hendrix Experience was born.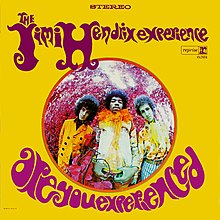 Their debut LP, released in '67, "Are You Experienced?" was a Rock classic with "Purple Haze," "Fire," "Manic Depression" and "Foxey Lady."
"Axis Bold As Love," followed suit containing "You Got Me Floatin'," "Bold As Love" and "Spanish Castle Magic." The original Spanish Castle was a Seattle area teen club.
The pinnacle for the Experience was the double set third album, "Electric Ladyland." "Crosstown Traffic," "Burning The Midnight Lamp" and "House Burnin' Down" contained dazzling guitar expositions along with Jimi's most confident and expressive vocals. The album reached its pinnacle with the stone brilliant cover of Bob Dylan's "All Along The Watchtower."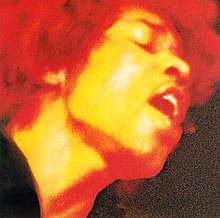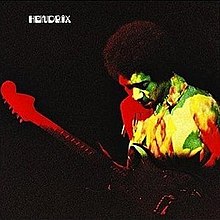 At that point though the Experience ceased with the formation of the short-lived Band Of Gypsys featuring drummer Buddy Miles (Electric Flag) and Jimi's army friend bassist Billy Cox.
Hendrix was working on his solo effort "Cry Of Love" when he died from a barbiturate overdose- he choked to death on his own vomit. If there is such a thing as a good way to go, that certainly wasn't one of them.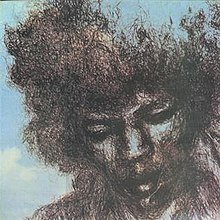 The vast array of albums released after Hendrix's death is easy to figure. Since he was a leading guitar innovator and potent entertainer many of his concerts were recorded and subsequently released.
There was also one thing that Hendrix had that most other musicians of the era didn't – his own studio. He was constantly recording so it shouldn't be surprising that there have been far more posthumous albums issued than were released in his lifetime.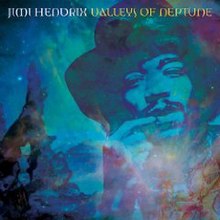 Hendrix could go down to Electric Ladyland in NY to work on songs or just mess around. When Experience Hendrix (run by his step-sister) gained control of the catalog the search began anew. "First Rays Of The New Rising Sun," "Valleys Of Neptune" (which included some of his last recording from '68 – '70) and "Both Sides Of The Sky" were the notable results.