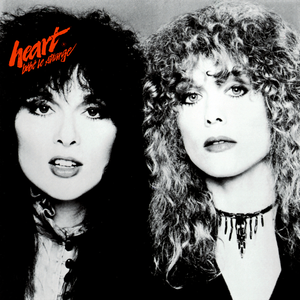 Sibling rivalry is well known but sometimes it can have positive results. When Ann Wilson starting learning to guitar her sister Nancy vowed to play it better. Eventually, Ann lost interest but Nancy kept practicing and it paid off, big time.
The Seattle based Heart started out as the Army with Ann Wilson (vocals) Howard Lesse (guitar/keyboards), Steve Fossen (bass), Michael Derosier (drums) and Roger Fisher (guitar). They did standard Hard Rock material but showed a decided preference for Led Zeppelin. Nancy Wilson joined in '74.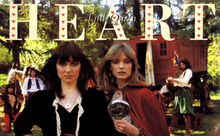 Heart had two iterations. The first came in the mid-70's with the release of "Dreamboat Annie" which featured "Crazy On You," "Magic Man" and the title track. They jumped on one of the 70's major Rock trends – blending acoustic and electric instruments.
A dispute with their label, Mushroom Records led to signing with Columbia Records which led to their most successful period including the "Little Queen" album with "Barracuda," one of the most blistering Rock tracks of the decade.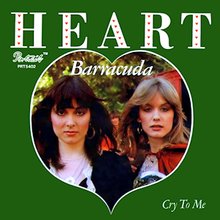 Romantic entanglements and band pressures caused Fisher, Fossen and Derosier to leave after the "Private Audition and "Passion Works" albums in the early '80s. That looked like the end of Heart.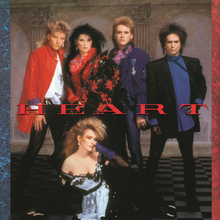 Not so, they returned as a five-piece group that included veteran Mark Andes on bass. Andes had been in Spirit in the early '70s. This line-up was primarily known for ballads ("What About Love," "Alone" and "These Dreams") but they could still Rock with "Who Will You Run To" and "There's The Girl" from the "Bad Animals" album.