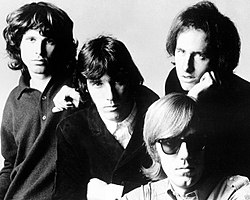 From L.A. No hope. The Doors were the anti-60's group. When people preached peace and love, The Doors responded with sex and violence.
They were off kilter but terribly in tune with the times. The Doors' first two albums ("The Doors" and "Strange Days") were brilliant. Everyone said so. Critics endlessly analyzed The Doors' mystique and Jim Morrison, the wayward poet turned Rock star.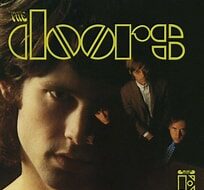 However, The Doors weren't a one-man show. Guitarist Robbie Krieger wrote both words and music (including most of "Light My Fire" the group's first and biggest commercial success). Also, the Classically trained- Blues keyboardist Ray Manzarek and Jazz drummer John Densmore made significant contributions. Then there was Jim. The focal point. As he went, they went.
.
The Doors third album "Waiting For The Sun" was written under the gun. It showed. The first two albums had nearly exhausted the group's song backlog. "Waiting For The Sun" did contain the group's huge single "Hello, I Love You" and the anti-war "The Unknown Soldier," which was banned by several radio stations.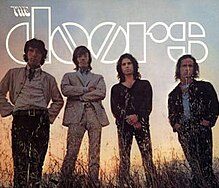 The Doors tried to expand their sound with strings and horns on "Soft Parade" ("Touch Me") but again fell short. Then Morrison got busted, charged with indecent exposure at the infamous Miami concert. Morrison's trial (he would be found guilty) kept The Doors largely inactive. The trial's fallout resulted in concert promoters banning the group for a time.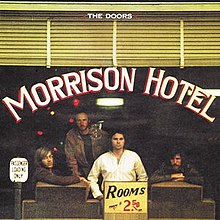 Back in L.A., The Doors recorded the intense "Morrison Hotel/Hard Rock Cafe." While the album, unlike every one of its predecessors, did not yield a pop hit, it was a classic with the raw sound of "Roadhouse Blues," the L.A. madness of "Peace Frog" and road warrior "Queen Of The Highway." It was The Doors 'comeback' album.
"Absolutely Live" was released in part to restore The Doors' reputation as a credible concert draw. Typically, no "hits" were regurgitated on this collection. Rather, the Doors performed favored tracks and versions of their "theatre" or extended pieces including "Celebration Of The Lizard" which was left off "Waiting For The Sun."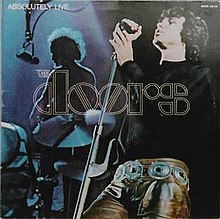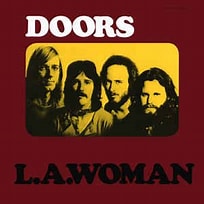 With the completion of the Jazz influenced "L.A. Woman" which contained the title track, "Riders On The Storm" and the pop hit "Love Her Madly," Morrison was off to Paris to write poetry. Ray, Robbie and John began work on new material that might or might not include Morrison. "Not include" became the final answer with Morrison's death – 7/3/71. The death certificate listed the cause as a heart attack. Given Morrison's lifestyle that sounded plausible but still highly unlikely.