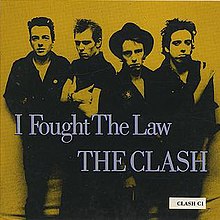 "The Clash… the only band that matters."
As a politically conscious Punk band, The Clash were better than The Ramones and certainly more durable than the Sex Pistols. They also showed considerable musical range for a group labeled as a "Punk."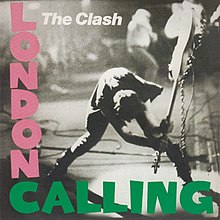 Their shows were ferocious. See the cover photo on the "London Calling" album. The Clash also incorporated several musical styles including Reggae and R&B.
In the waning days of a band with a truly great name – London S.S – guitarist Mick Jones and bassist Paul Simonon decided, after going nowhere, it was time to pull the plug and start over. Well, along came guitarist Joe Strummer. There were numerous personnel changes but these three served as the band's core.
They arrived in the late '70s with the albums "The Clash," "Give 'Em Enough Rope" and "London Calling." The latter containing the snarling title track.
It took a while for the U.S to catch on. The hard-edged "Give 'Em Enough Rope" marked their U.S. debut but it wasn't until four years later they had their commercial breakthrough with "Combat Rock" ("Should I Stay Or Should I Go?" and "Rock The Casbah" – with a satirical video).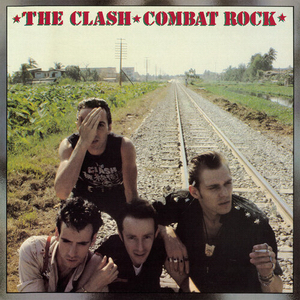 The importance of The Clash cannot be overstated. They were the lightning rod for the Punk movement preaching revolutionary politics. While they often appeared to be chasing the Sex Pistols, they were far more successful artistically and far more influential politically.
Like many Punk bands, The Clash ran afoul of the law with members being arrested but nothing too serious. More important, The Clash insisted their records be sold for less than the regular album price; and that included the triple set "Sandanista!"
Their record label, Columbia, wasn't very supportive. They withheld the band's royalties and tour support for the lost revenues. It hardly seemed fair. How many revolutions have turned a profit? The end came shortly after Jones got booted.
Following that unfortunate occurrence, The Clash only managed one insignificant album before parting ways. Jones later founded Big Audio Dynamite.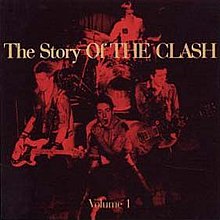 In the late '80s and '90s, the compilations hit the market. "The Story Of The Clash, Volume One," with the track "This Is Radio Clash" which was released as a non-album single in '81, is essential.
The Clash were the greatest Punk band.