A documentary revolving around renowned musician and composer Yoshiki will premiere on September 7th at the AMC Empire 25 in New York City's Times Square.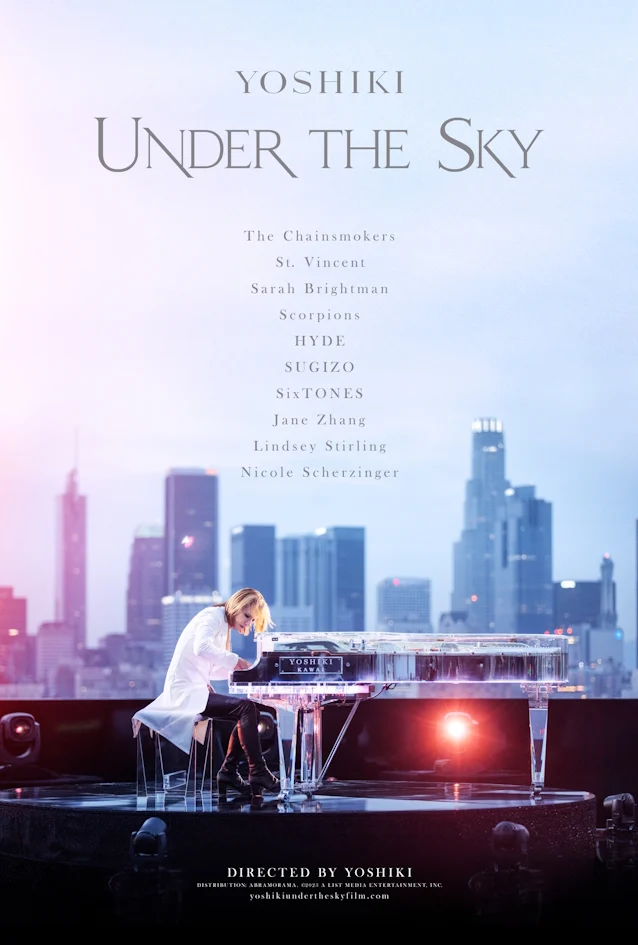 "Yoshiki: Under The Sky" is the artist's first feature film as director and was conceived during the COVID-19 shutdown.
Known as the leader of X Japan and The Last Rockstars, Yoshiki assembled a cast that includes The Scorpions, St .Vincent and violinist Lindsey Stirling who recently worked with Flyleaf's Lacey Sturm on "Breathe With Me." Members of X Japan and The Last Rockstars, who recently released the single "Psycho Love," also appear.
"We were able to create a theatrical experience that I'm very proud of," explained Yoshiki. "I'm so grateful for everyone who joined us on this journey."
"Yoshiki: Under The Sky" International Premieres:
September 07 – New York – AMC Empire 25 Times Square
September 08 – Tokyo – Toho Cinemas
September 11 – London – Odeon Covent Garden
September 14 – Los Angeles – TLC Chinese 6 Hollywood