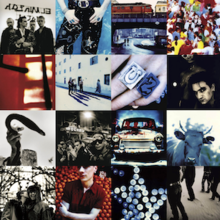 The major head turning Super Bowl LVII commercial was a 15-second ad announcing a series of U2 concerts in Las Vegas this fall celebrating their '91 album "Achtung Baby."
Reportedly, "U2:UV Achtung Baby Live at the Sphere" will be without drummer Larry Mullen, who is still recovering from surgery. Dutch drummer Bram van den Berg will fill in.
These shows would be the band's first live performances in four years.